1 Bank Closed on March 25
2011 Tally: 31 Failed Institutions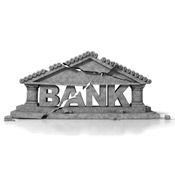 One bank was closed by state and federal regulators on Fri., March 25, raising this year's running tally to 31 failed banks and credit unions.

Bank of Commerce, Wood Dale, Illinois was closed by the Illinois Department of Financial & Professional Regulation-Division of Banking, which appointed the Federal Deposit Insurance Corporation (FDIC) as receiver. To protect the depositors, the FDIC entered into a purchase and assumption agreement with Advantage National Bank Group, Elk Grove Village, Illinois, to assume all of the deposits of The Bank of Commerce.

The sole office of The Bank of Commerce was to reopen during normal business hours beginning Saturday. The failed bank will operate as a branch of Advantage National Bank Group. Depositors of The Bank of Commerce will automatically become depositors of the assuming bank.

As of December 31, 2010, The Bank of Commerce had approximately $163.1 million in total assets and $161.4 million in total deposits.

The FDIC estimates that the cost to the Deposit Insurance Fund (DIF) will be $41.9 million.