Strategies to Ensure Success for your Privileged Management Project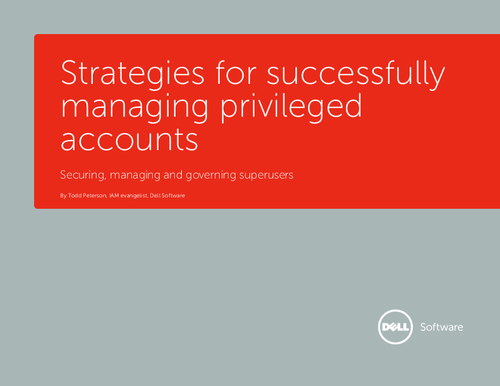 One of the most important aspects of an identity and access management (IAM) program is the securing, management and governance of the accounts belonging to superusers - privileged accounts.
These superuser accounts require access management - ensuring that admins have the access they need to do their job - and governance - ensuring that there is oversight and control over that access, often for the purpose of compliance. Unfortunately, privileged accounts have some unique idiosyncrasies that make both access management and governance difficult or impossible with traditional PAM methods.
Download this e-book to arm yourself with knowledge to mount a successful PAM program, including:
Other names that PAM goes by
The benefit of delegating authority in Windows
The role of sudo in PAM
Four rules for the Unix/Linux root account