Stop Improper Payments Before They're Processed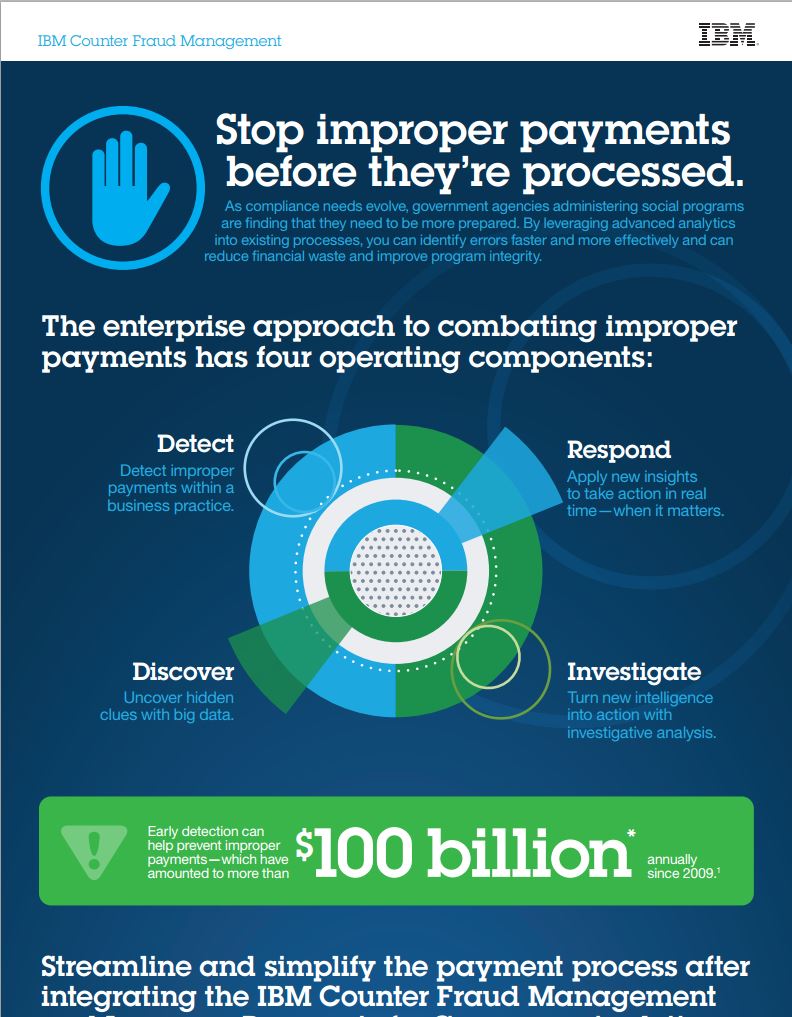 As compliance needs evolve, government agencies administering social programs are finding that they need to be more prepared. By leveraging advanced analytics into existing processes, you can identify errors faster and more effectively and can reduce financial waste and improve program integrity.
Download this infographic for a concise look at the enterprise approach to combating improper payments.