One Step Ahead: End-to-End DDoS Defense for Financial Services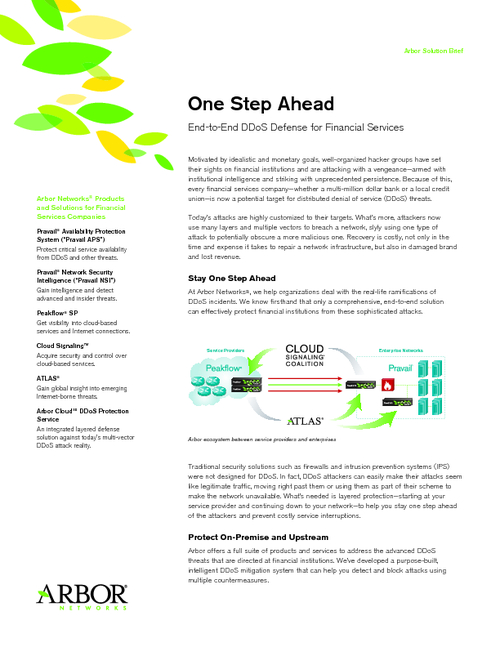 Motivated by idealistic and monetary goals, well-organized hacker groups have set their sights on financial institutions and are attacking with a vengeance - armed with institutional intelligence and striking with unprecedented persistence. Because of this, every financial services company - whether a multi-million dollar bank or a local credit union - is now a potential target for distributed denial of service (DDoS) threats.
Read this white paper to learn how to deal with the real-life ramifications of DDoS incidents.