IDC Whitepaper: Big Data, Good Data, Bad Data - the Link Between Information Governance and Big Data Outcomes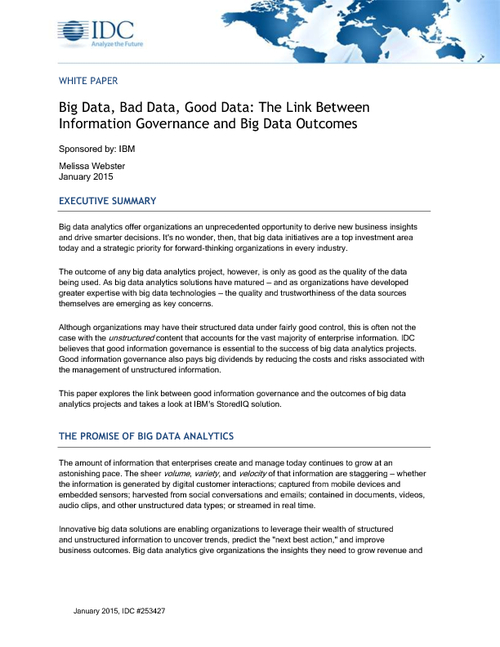 The outcome of any big data analytics project, however, is only as good as the quality of the data being used. As big data analytics solutions have matured and as organizations have developed greater expertise with big data technologies he quality and trustworthiness of the data sources themselves are emerging as key concerns.
Download this whitepaper that explores the link between good information governance and the outcomes of big data analytics projects and takes a look at IBM's StoredIQ solution.