Gartner Magic Quadrant for Intrusion Prevention Systems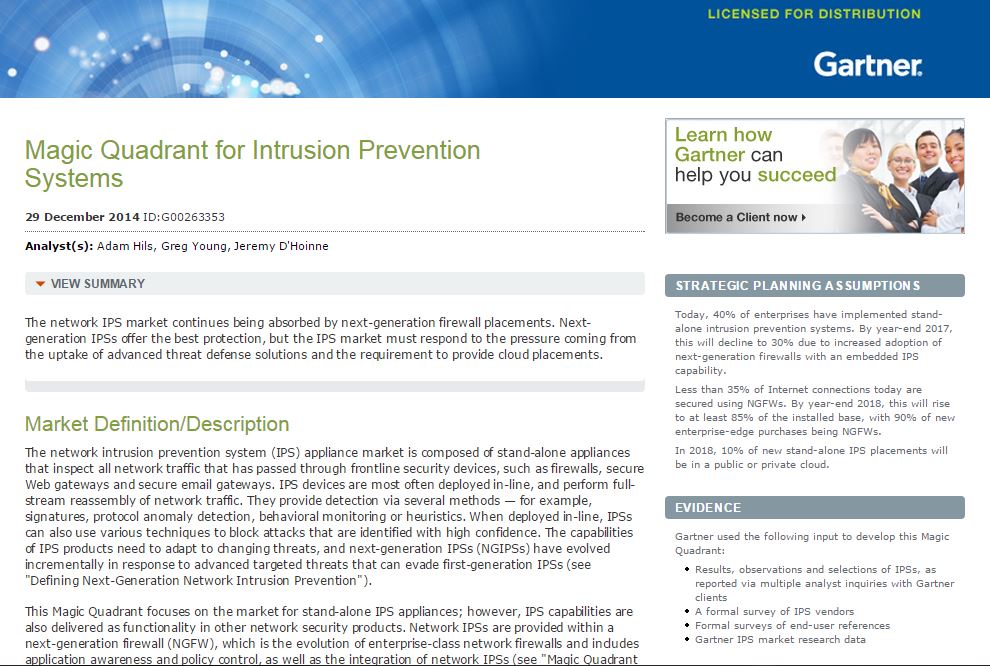 The network intrusion prevention system (IPS) appliance market is composed of stand-alone appliances that inspect all network traffic that has passed through frontline security devices, such as firewalls, secure Web gateways and secure email gateways.
Download this report to learn about the network IPS market and how it continues being absorbed by next-generation firewall placements. Next-generation IPSs offer the best protection, but the IPS market must respond to the pressure coming from the uptake of advanced threat defense solutions and the requirement to provide cloud placements.