Four Critical Steps to Address Database Vulnerabilities Before You Experience a Devastating Breach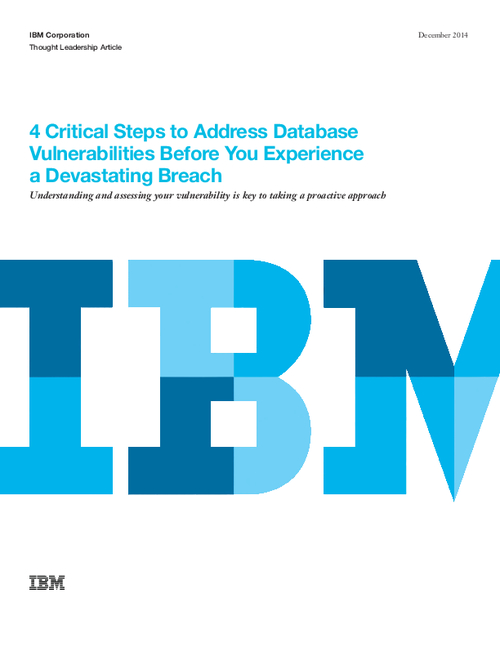 Given the potentially disastrous consequences of a breach, it is important for IT and security leaders to be aware that there are simple and extremely cost efficient steps that any organization can take immediately to improve protection and reduce risks.
How can your organization reduce risk by taking a proactive approach to data security? Download this white paper to learn four key steps to take.