Data Loss Prevention: When Mobile Device Management Isn't Enough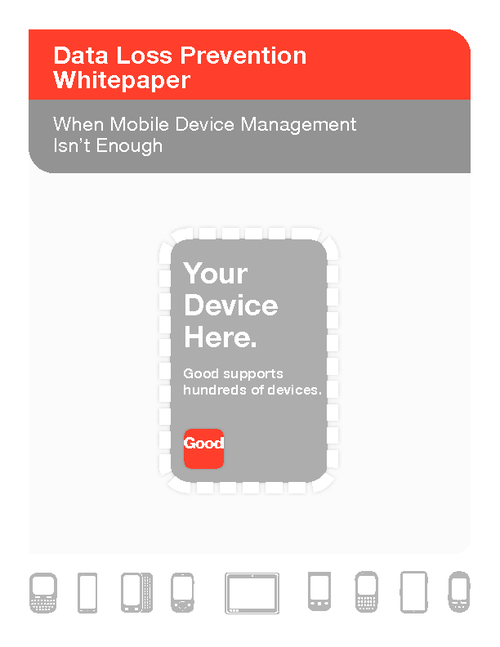 Many businesses are turning to mobile device management (MDM) solutions to better secure, manage, and support the variety of mobile devices their employees use. In many instances, MDM alone is not enough to protect against data loss and leakage.
This paper introduces a unique approach to managing security on mobiles, including data loss prevention features.