Counter Fraud Management for Government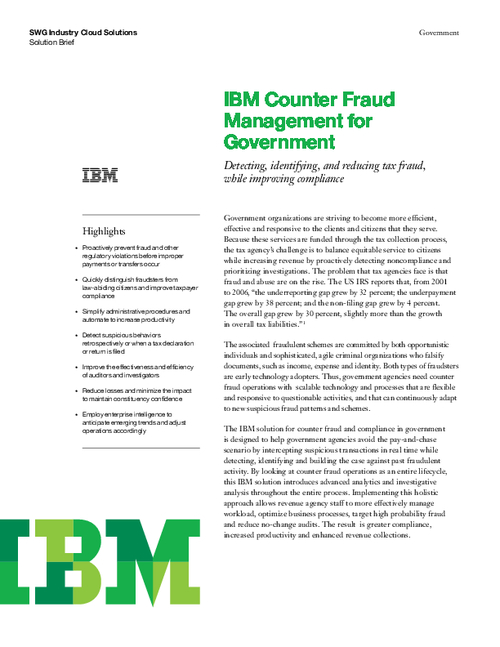 Government organizations are striving to become more efficient, effective and responsive to the clients and citizens that they serve. Because these services are funded through the tax collection process, the tax agency's challenge is to balance equitable service to citizens while increasing revenue by proactively detecting noncompliance and prioritizing investigations. The problem that tax agencies face is that fraud and abuse are on the rise.
The IBM solution for counter fraud and compliance in government is designed to help government agencies avoid the pay-and-chase scenario by intercepting suspicious transactions in real time while detecting, identifying and building the case against past fraudulent activity.