Counter Fraud and Improper Payments for Government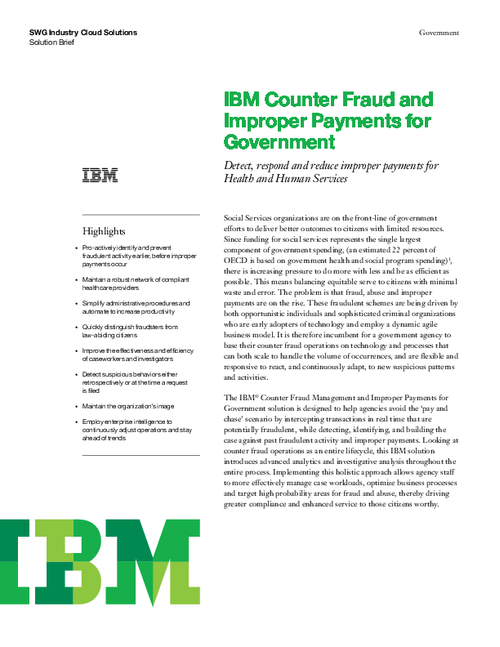 Social Services organizations are on the front-line of government efforts to deliver better outcomes to citizens with limited resources. Since funding for social services represents the single largest component of government spending, there is increasing pressure to do more with less and be as efficient as possible. This means balancing equitable serve to citizens with minimal waste and error. The problem is that fraud, abuse and improper payments are on the rise.
The IBM® Counter Fraud Management and Improper Payments for Government solution is designed to help agencies avoid the 'pay and chase' scenario by intercepting transactions in real time that are potentially fraudulent, while detecting, identifying, and building the case against past fraudulent activity and improper payments.