Choosing a Secure Email Solution: Email Encryption Checklist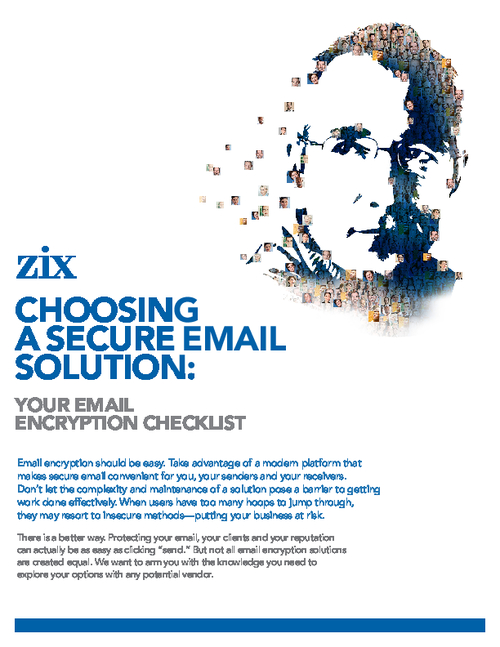 Email encryption should be easy. Don't let the complexity and maintenance of a solution pose a barrier to getting work done effectively. When users have too many hoops to jump through, they may resort to insecure methods- putting your business at risk. There is a better way. Protecting your email, your clients and your reputation can actually be as easy as clicking "send." But not all email encryption solutions are created equal.
Download this checklist to arm yourself the knowledge you need to explore your options with any potential vendor.