Breaking the Cyber-Attack Chain at Strategic Chokepoints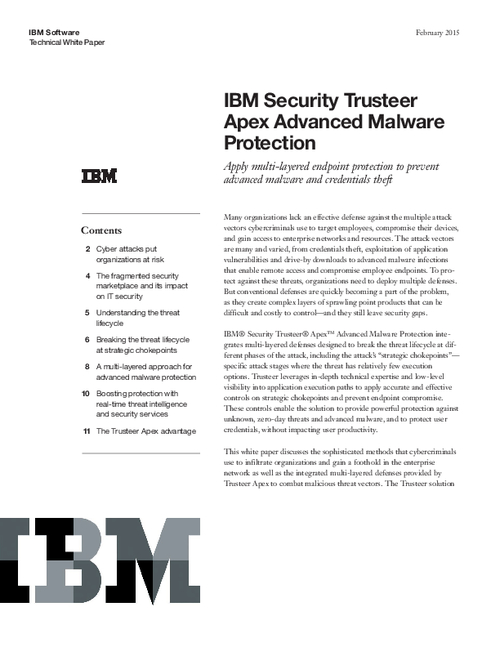 Many organizations lack an effective defense against the multiple attack vectors cybercriminals use to target employees, compromise their devices, and gain access to enterprise networks and resources. The attack vectors are many and varied, from credentials theft, exploitation of application vulnerabilities and drive-by downloads to advanced malware infections that enable remote access and compromise employee endpoints. To protect against these threats, organizations need to deploy multiple defenses. But conventional defenses are quickly becoming a part of the problem, as they create complex layers of sprawling point products that can be difficult and costly to control - and they still leave security gaps.
Download this white paper to learn more.