The Many Faces of Online Banking Fraud Attacks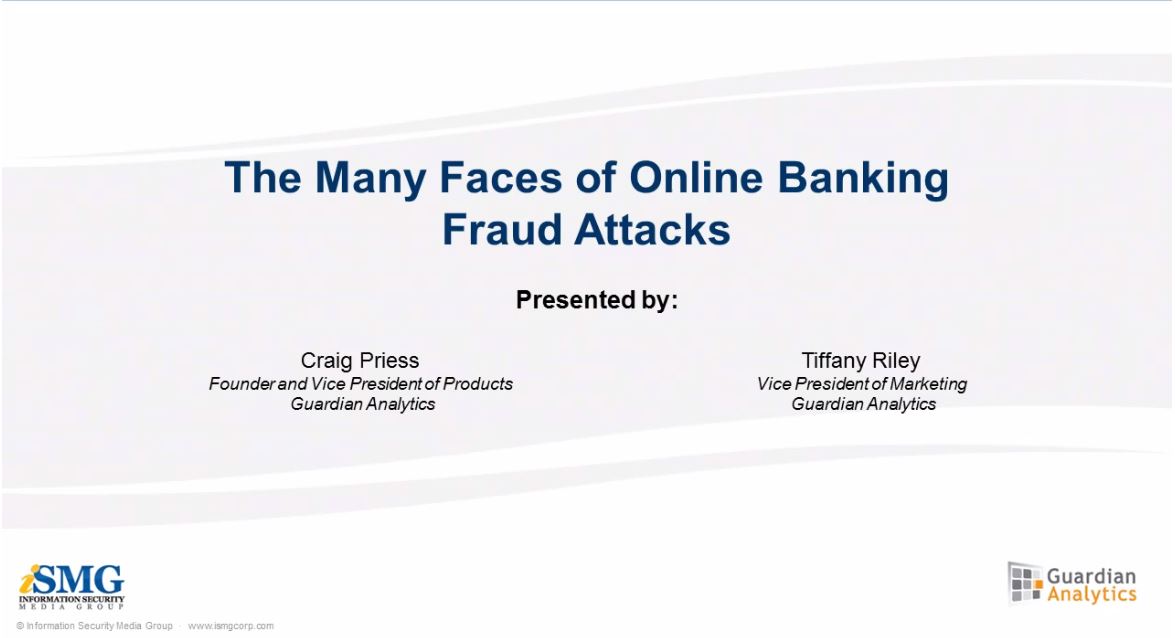 Cyber criminals are continually advancing their techniques to defeat modern online banking defenses. This puts financial institutions in the position of defending against an ever-growing set of attacks. Identifying the best fraud prevention strategy requires an understanding of the wide array of schemes and how they work from start to finish.

Craig Priess, Guardian Analytics Founder and Vice President of Products, will describe the newest fraud attack schemes, how they're able to defeat today's defenses, and anomaly detection as a proven solution that financial institutions can use to defend themselves and their account holders.

You will learn:
The latest advances in malware that are enabling fraudsters to move faster than ever to avoid detection
How typical controls, such as dual controls, are being defeated
How anomaly detection can prevent fraud regardless of what scheme the fraudsters are using
Why the FFIEC included anomaly detection as a minimum requirement of a layered security program
See Also: Live Webinar | Why is the CISO Role the Most Difficult Job in the World?