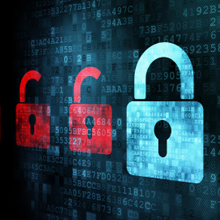 Securing the Evolving Endpoint
As users increasingly use mobile devices and operate outside the traditional corporate network, the concept of "endpoint security" has to evolve. And so do your strategies to secure the endpoint from sophisticated adversaries such as advanced persistent threat.
Register for this webinar to learn more about:
Why your organization is at increasing risk of Advanced Persistent Threats;
How to gain greater visibility into your endpoints and devices;
New security strategies to keep up with the evolving endpoint.
Background
The corporate computing landscape has evolved immensely in the past few years from one populated mainly by desktop and laptop computers to one in which employees use their own smart phones, tablet PCs and portable storage devices. Mobility has completely redefined the concept of endpoint security.
At the same time, the threat landscape has evolved into a harsh environment. Hackers now use increasingly sophisticated attack methods to penetrate networks and steal company data. Social networks are being compromised and used to distribute malware and instigate phishing attacks against your employees. And the proliferation of mobile and cloud applications only opens new vulnerabilities ripe for exploitation.
The problem gets worse as endpoint devices become increasingly mobile and operate outside the control of corporate security. This risk is paramount, as seen in the evolving class of malware used in connection with 'advanced persistent threats' (APTs) that stealthily infiltrate networks, in many cases, by tagging along with endpoints and portable media.
Amidst this chaotic change, IT security leaders are challenged to manage all the potential security threats within their businesses. Now more than ever, to ensure effective IT security, they need comprehensive control at your fingertips.
In this webinar, drawing from the latest Kaspersky research and strategies, we will discuss endpoint security and the growing number of APTs and zero-day threats against endpoints. We will also explore security options available to mid-market and enterprise companies.
Webinar Registration
Premium
Presented By

Senior Security Evangelist, Kaspersky Lab
CPE Partners