Tax Fraud: A Top Threat
BITS Fraud Program Aims to Help Banks Address New Risks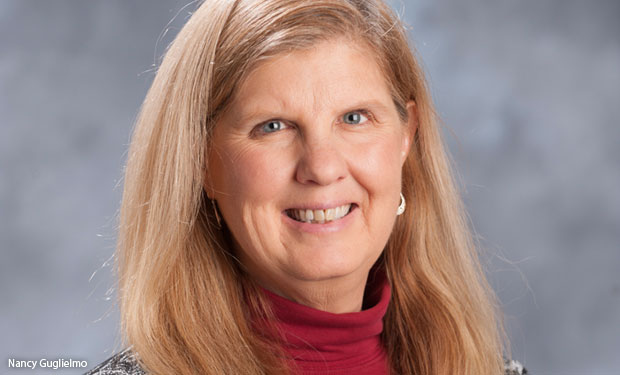 One of the top, and often overlooked, threats facing financial institutions is tax fraud, says Nancy Guglielmo, who oversees the Fraud Reduction Program for BITS, the technology policy division of The Financial Services Roundtable.
See Also: Breaking Down Ease-of-Use Barriers to Log Data Analysis for Security
"We're focusing heavily on income tax fraud," she says during an interview with Information Security Media Group [transcript below].
Related Content
"It's been quite an issue for the financial institutions, [and] it's really amazing how much this type of fraud has grown in the last couple of years," Guglielmo says. "The IRS is struggling with this issue."
The increase in income tax fraud is driven by the increase in identity theft. For BITS, the primary objective is to facilitate conversations between its member fraud experts and representatives from the IRS.
"We have had several long discussions with them and it has been very fruitful," Guglielmo says. "This has allowed our [bank] members to share their best practices in the area of ID theft, prevention and detection, and for the IRS to provide information about their efforts and processes."
BITS also is focused on gathering information on the various red flags related to tax fraud. "This [then] allows the financial institutions to help the IRS, so when they see issues, they'll have better information about who to contact at the IRS and how to get that information to them quickly," Guglielmo says.
During this interview, Guglielmo discusses:
How BITS' fraud prevention program fulfills BITS' mission to address emerging areas of banking risk;
Why synthetic-identity detection is becoming increasingly critical; and
Steps BITS takes to help institutions establish more direct lines of communication with federal authorities and investigators for information sharing about emerging fraud trends.
At BITS, Guglielmo defines, manages and implements projects and best practices of interest to BITS' member banks. She is focused on identifying trends and examining risks associated with fraud threats through information-sharing forums and collaboration with law enforcement agencies, federal regulators and technology service providers. Before joining BITS, Guglielmo served in a variety of roles at HSBC, an international financial services company, including management positions in fraud policy, fraud strategy as well as privacy and security. Before HSBC, she worked at Household Credit Services, the Department of the Navy and AT&T, focusing on information security, business analysis and network and system administration.
TRACY KITTEN: Before joining BITS, you held a number of fraud and security positions at HSBC North America. What can you tell us about your experience?
NANCY GUGLIELMO: A large part of my fraud experience at HSBC was related to credit card fraud. I did spend the last several years in the fraud policy group focusing on deposit-account, mortgage and commercial-account products - the whole gamut. I've developed strategies for fraud prevention and detection that leveraged my operational experience, and this tenure also provided me with insights into the compliance and risk management aspects of fraud risk.
Prior to my fraud experience, I held various IT positions, including global communications, systems operations and contracting in both public and private sectors. These experiences give me a unique perspective in supporting our members, since I can relate to their operational fraud issues as well as their IT limitations and how it all ties into cybersecurity. That's an area that BITS focuses on as well.
Role at BITS
KITTEN: You joined BITS in September. What can you tell us about your role and goals for 2013?
GUGLIELMO: BITS is part of The Financial Services Roundtable, which is a trade organization that supports hundreds of the largest financial institutions in the United States. BITS focuses on strategic issues, where industry cooperation serves the public good, such as critical infrastructure protection, fraud prevention and safety of financial services.
I, in particular, manage the fraud reduction program for BITS. This includes maintaining a trusted environment where the member financial specialists can collaborate, share information, develop best practices and partner with law enforcement. My goals for 2013 are to focus deeper on some of the key ongoing issues, as we talked about, such as income tax fraud and identity theft.
Latest Tweets and Mentions