It's a Boom Time for Mortgage Fraud
New Schemes, Reporting Requirements Add to Surge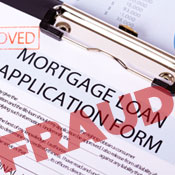 In mid-September, U.S. law enforcement authorities in New Jersey charged eight suspects in a $30 million mortgage fraud scheme.
See Also: How Cybercriminals Use Phone Scams To Take Over Accounts and Commit Fraud
Around the same time, authorities announced the mastermind of a multimillion dollar Atlantic City mortgage fraud scheme was sentenced to 15 years in prison, while a real estate attorney in Massachusetts was convicted of a scam to defraud mortgage lenders.
Related Content
It's a boom time for mortgage fraud news. In part, the surge owes to old cases being resolved, but fraud experts say institutions also are seeing new schemes and trends that require monitoring.
"Within the next year or so ... we will see a lot more of a focus on mortgage fraud through enforcement, investigations and fraud prosecutions," says Bob Bostrom, Freddie Mac's former general counsel, who is now head of global financial institutions and funds at law firm SNR Denton.
Why the Surge?
Federal authorities are taking mortgage fraud seriously, says Tim Coyle, senior director for real estate and mortgage fraud at LexisNexis.
In its 2012 Mortgage Fraud Report, Lexis Nexis Risk Solutions reports mortgage fraud continues to grow, despite high delinquency and foreclosure rates.
According to the FBI, more than $10 billion is lost annually to mortgage fraud. In 2011, suspicious activity reports collected by the FBI were up nearly 33 percent from 2010, growing to more than 93,500 reports with nearly $3 billion in losses. At the end of 2011, the FBI had 2,590 pending mortgage fraud investigations with 71 percent involving losses of more than $1 million.
In addition to the cases cited above, federal authorities in recent weeks also have announced:
A nine-year sentence handed down by a California court to the former owner a Pasadena brokerage firm who was convicted for the role he played in a scheme to obtain more than $30 million in loans;
A federal indictment in California of nine individuals who allegedly committed mail fraud and bank fraud in connection with a bailout scheme to buy 19 homes; and
The sentencing of two mortgage loan officers for their roles in a $9 million mortgage fraud scheme that involved fraudulent mortgage applications that matched straw buyers and loan processors with lending institutions.
Many of the cases announced by the FBI and the Department of Justice are connected to schemes that predate the financial crisis, Bostrom says.
"We are now seeing the investigations and cases that related to pre-2008 finally coming to the surface," Bostrom says. "Pre-2008, there was so much mortgage fraud going on."
According to LexisNexis Risk Solutions, 94 percent of all suspicious mortgage incidents reported to the Mortgage Industry Data Exchange in 2011 were for loans originated before 2011. And the Financial Crimes Enforcement Network notes the increased number of SARS received in 2011 is related to the mortgage repurchase demands made on banks. As loans are repurchased, older loans are investigated or re-investigated, resulting in more SARs.
But the uptick in mortgage fraud reports also relates to new SARs, Bostrom says. And that increase is just a primer for the massive influx of investigations expected in coming months.
Latest Tweets and Mentions