Venture Capital's Role in Security
Why Now is a Great Time to Invest in Security Technology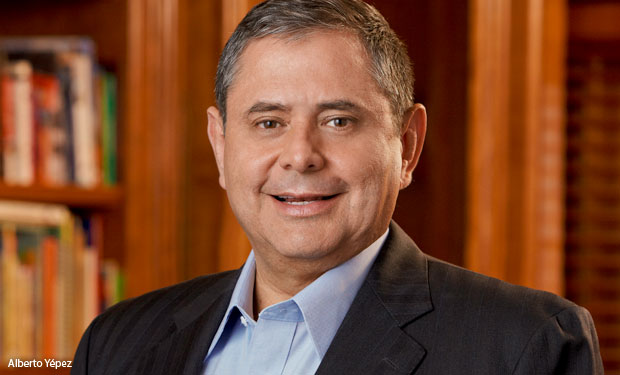 It's a boom time for information security start-ups. But what unique qualities separate winners from losers? Alberto Yépez of Trident Capital describes the role of venture capital in today's market.
Yépez says now is an ideal time to invest in new information security ventures because we are in a "perfect storm" that begins with technology shifts to four major platforms: virtualization, the cloud, mobility and social media.
Related Content
"These four shifts are creating new threat vectors, new vulnerabilities," says Yépez, managing director of Silicon Valley-based Trident, whose portfolio includes security-centric companies such as Arxan, Qualys and Voltage Security. "If you look at the CISO, or the person responsible for information security in a company, they're trying to keep the perimeter secure. They're trying to keep their information secure. And now they have to deal with four new vectors and how to protect them."
Additionally, this "perfect storm" is fueled by greater corporate and governmment sensitivity to data security and privacy, as well as heightened regulatory scrutiny - particularly in banking and healthcare.
"We also see the large corporations that were the innovators in security ... have [lately] not done much in innovation," Yépez says. "Therefore, investing in security - the role of venture capital - is creating these new companies that eventually are going to help solve the problems we're facing as a nation, as businesses and as individuals."
In a interview about the role of venture capital in today's information security marketplace, Yépez discusses:
Why now is a great time to invest in security;
Qualities that distinguish winners from losers;
Regional security trends that are gaining global attention.
Yépez is a managing director of Trident Capital and joined the firm in 2008. He is an experienced investor and entrepreneur, actively investing in IT security, enterprise software and mobility. Before joining Trident, he was an entrepreneur with a successful track record in building global businesses. He was founder, chairman and CEO of enCommerce, co-CEO and president of Entrust and chairman and CEO of Thor Technologies. He also held senior management positions at Oracle and Apple.
In addition, Yépez worked as an "entrepreneur in residence" at Warburg Pincus, served as executive chairman of a Bain Capital portfolio company, and was a consultant to the U.S. Department of Defense as part of the DeVenCI Initiative.
Latest Tweets and Mentions