Social Media: Pros & Cons
Mitigating the Viral Impact of Rumors that Spread on the Internet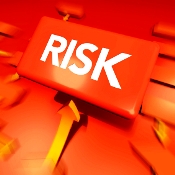 The benefits from employing social media as a way to connect with stakeholders outweigh the risks, says David Bradford, the editor of a new survey of risk managers. Still, he says, the risks must be adequately addressed.
Sixty percent of surveyed risk managers view social media as both an asset and a liability to their organizations, according to the 2012 RIMS Benchmark Survey, which includes a special section on social media. RIMS is a society of risk managers. The survey also shows that only 1 percent of respondents see social media solely as a liability, 27 percent only as an asset and 3 percent neither asset nor liability.
Related Content
Bradford says in an interview with Information Security Media Group that reputation risk is the biggest harm social media can present organizations, whether from their own social media activities, which tend to be less regulated at a corporate level than other communications channels, such as public relations, or from what's said about the organization on the social-media websites.
"It could be a rumor or it could be fact, but it can spread like wildfire, a viral effect," Bradford says. "If something happens within the company or perceived to happen or rumored to have happened, it can go around the globe instantaneously and then becomes a real problem for the company to battle back if you have that perception."
How should organizations address such risk? Develop and implement a social media policy that spells out who can talk about the company and what they can say, Bradford says. "Set some guidelines for employees to remind them that their statements reflect on the company overall and to be cautious to what they say in their own social media activities," he says.
Organizations also must monitor what's said about them on social media sites. "Have a plan in place to respond if there is an incident that results in a negative issue being communicated by social media," Bradford says.
In the interview, Bradford also addresses:
How organizations should address what he characterizes as the "blur" between work and non-work time brought on by social media and mobile technologies,
Increasing interest by organizations in cyber insurance and
Synergies between information risk management and overall risk management within an enterprise.
Bradford is president of the research and editorial division at Advisen Ltd., which publishes the annual RIMS benchmark survey, and serves as its editor in chief. Before joining Advisen, Bradford held management positions at Swiss Re America as head of treaty underwriting, national accounts and eBusiness ventures. Prior to Swiss Re, he was a senior vice president at Reliance Reinsurance, where he founded and managed the special programs department.
Latest Tweets and Mentions