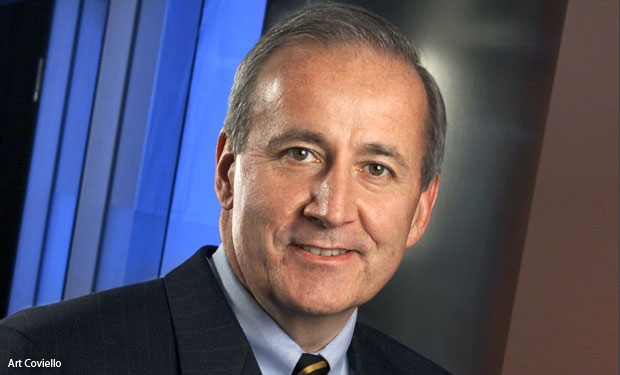 RSA's Art Coviello finds today's cybersecurity strategies to be lacking. Global organizations must rely more on big data and public-private partnerships to defend themselves from advanced threats.
For too long, organizations have talked about big data, but few have truly embraced it and used it for intelligent threat detection and prevention, says Coviello, executive chairman of the security firm RSA.
"Big data can become a target for attack," he says in an exclusive interview with Information Security Media Group during opening day of RSA Conference Asia Pacific in Singapore. "But, on the flip side, big data analysis can be used to spot anomalous behavior," and should be put to work to help organizations develop risk prediction models.
Coviello notes that most organizations don't really understand big data, and a critical first step is to agree on a common definition that's accepted and adopted across the information security industry.
"Fundamentally, big data is the ability to extract meaning to sort through the masses of data elements and find the hidden patterns, the unexpected correlation, the surprising connection," he says.
"It's about analyzing vast and complex data at high speed," Coviello adds. "That will allow us to spot the feint signal of an attack. Because, at some point, no matter how clever the attacker, they must do something anomalous."
Information Sharing
But big data is only one piece; the need for heightened, cross-border information sharing is the other, he says. And this is where international governments need to step up their efforts. "Information sharing is critical; intelligence sharing," he says. "And governments need to take the lead."
Governments must be the so-called "central clearinghouses" for the exchange of information across borders and industries, Coviello says. Regulation should be the focus, but governments cannot be expected to keep up with the pace of technology.
"Governments should be focused on outcome," he says. Vendors should be focused on innovation.
During this exclusive interview, Coviello discusses:
Unique challenges and opportunities for cybersecurity in Asia Pacific;
The example governmental bodies in Singapore are setting for other global markets on information sharing and cybersecurity training;
Why destructive cyber-attacks will be the world's greatest worry in the next three to five years.
At RSA, Coviello oversees RSA's strategy and overall operations for information-centric security. He is a recognized leader in the information security industry, where he plays key roles in several national cybersecurity initiatives. Coviello has more than 30 years of strategic, operating and financial management experience in high-technology companies.