Preparing for Cyber Patent Disputes
Attorney Says All Organizations Should Build Defenses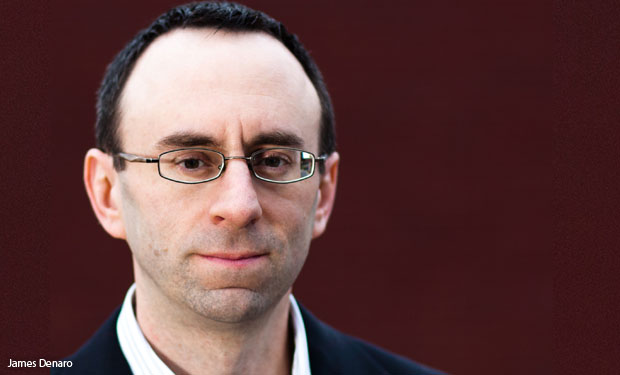 Patent infringement lawsuits that involve security practices are becoming more common in heavily-regulated industries. Organizations need to take several steps to be well-prepared, advises patent attorney James Denaro.
Increasingly, claims of patent infringement are targeting technology and software, says Denaro, who leads the intellectual property practice at the CipherLaw Group.
Eight lawsuits filed in recent weeks against U.S. banking institutions, claiming patent infringement on products and services related to security and electronic banking, should serve as a warning to others, he adds (see Patent Lawsuits Target Eight Banks).
Related Content
"What makes these interesting is that the patent [infringement claims] are not directed at banking services," Denaro says during an interview with Information Security Media Group. "[They] are directed at functions that a lot of industries might be using, most of which relate to security practices."
Heavily-regulated industries, such as banking and healthcare, are at greatest risk of facing a patent infringement suit because they rely on emerging technologies to comply with mandated security standards, such as the Payment Card Industry Data Security Standard, Denaro says.
"[The infringement claims] have been asserted against a remarkably diverse group of defendants," he says.
Advice for Defenses
The key steps organizations can take to prepare for potential patent litigation, Denaro says, are:
Set up a budget for legal expenses;
When relying on open-source software, make sure the applications have indemnification provisions, which protect buyers from legal expenses associated with infringement suits;
Develop intellectual property portfolios. "Those portfolios then could possibly be cross-licensing," Denaro says. "So, for example, if one of these institutions was accused of infringement by Intellectual Ventures, perhaps a deal could be worked out ... where you could trade patents, essentially."
Many of these lawsuits are being filed by what are called "patent assertion entities" or "patent trolls," Denaro says. These are generally patent holding companies that buy patents from others.
During this interview, Denaro discusses:
Why the patent-trolling business model is growing;
Steps organizations can take to work together to protect patents and fight infringement claims;
The legal pros and cons of open-source versus proprietary security solutions.
Denaro's practice at the CipherLaw Group focuses on strategic patent prosecution and counseling, patent portfolio management and patent litigation. He has worked on patent issues for many Fortune 100 companies. Denaro also has experience representing applicants at the Board of Appeals at the U.S. Patent and Trademark Office and conducting informal interviews with patent examiners.
Latest Tweets and Mentions