iPhone 5 and Next-Gen Mobile Security
A CISO's Tips for Ensuring Security for the Latest Mobile Devices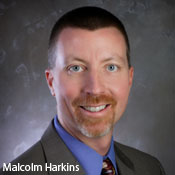 The iPhone 5 is coming, and so are a slew of new or upgraded smart phones and tablets. How should security leaders prepare for this new wave of mobility? Malcolm Harkins, CISO of Intel, offers advice.
Intel, a pioneer in the bring-your-own-device trend, currently supports roughly 30,000 smart phones and other mobile devices used by its employees, and that number grows by 700 to 1,000 each month. To prepare for iPhone 5 and other new mobile devices, Harkins offers critical advice: As you secure the new devices when they enter the workplace, don't forget about the old ones as they exit. Many of these devices, if they are employee-owned, will be handed down to children. You don't want them handed down with critical data or applications still on them.
Related Content
"My first thought is to go make sure our existing devices, as they get retired ... that our controls are in place to handle the potential volume of that change," Harkins says.
With the surge in new or upgraded devices come renewed concerns about data security, mobile malware and the growth of third-party mobile software applications - many of which pose veiled risks to users and, by extension, their organizations.
"That's a growing concern around not only how you might potentially mitigate the malware that might get onto the small form factor devices," Harkins says, "but if it was widespread, how would you handle that event?"
Because users are on the front line of receiving the threats and protecting the devices, security awareness is vital, Harkins says, and it's a key focus for Intel's security team. In this interview, Harkins discusses:
Intel's approach to enhancing security awareness;
How to deal with regional regulatory and privacy nuances;
Opportunities to use mobility to enhance your security program.
Don't miss Harkins' webinar on BYOD, Mobile: Learn from Intel's CISO on Securing Employee-Owned Devices.
Harkins is vice president of Intel's Information Technology Group and CISO and general manager of information risk and security. The group is responsible for managing the risk, controls, privacy, security and other related compliance activities for all of Intel's information assets.
Before becoming Intel's first CISO, Harkins held roles in finance, procurement and operations. He has managed efforts encompassing IT benchmarking and Sarbanes Oxley systems compliance. Since joining Intel in 1992, Harkins has held positions as the profit and loss manager for the Flash Products Group; general manager of Enterprise Capabilities, responsible for the delivery and support of Intel's finance and HR systems; and in an Intel business venture focusing on e-commerce hosting.
Latest Tweets and Mentions