Does Security Stall Technology Adoption?
Analyzing IBM's 2012 Tech Trends Report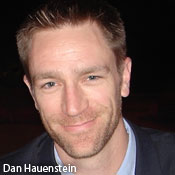 IBM's Dan Hauenstein, in analyzing Big Blue's 2012 Tech Trends Report, says security concerns often inhibit the adoption of four technologies: mobile, cloud, social business media and business analytics.
"Security, far and away, is the top barrier to adoption when you look across these four spaces," says Hauenstein, IBM's Software Group's academic initiative strategy manager.
Concerns about security for mobile technology, more than any other technology, weighed most on the minds of the more than 1,200 technology decision-makers IBM surveyed for the report. Sixty-one percent of respondents cited mobile security as a barrier to the adoption of the technology, and that has significant consequences, Hauenstein says: "We see this as a real threat to innovation and really to economic growth in these spaces."
Related Content
A majority of respondents - 56 percent - also cited security as slowing cloud computing adoption. "Everything around deploying cloud and thinking about the unique security concerns that relate there," he says.
Regarding social business media, nearly half of those surveyed contended security served as a top barrier to implementation. "When we start thinking about the ways people communicate and ... having everyone in the organization talking and communicating in new ways, that opens a lot of potential holes in the organization," Hauenstein says.
Although a dearth of skills, not security, remains the primary factor limiting adoption of business analytics, security and the unease on "how to handle data, access controls, everything that feeds the analytics' system, was the No. 2 concern," he says. "It was pretty pervasive."
In an interview, Hauenstein, discusses:
The synergy between the IT skills gap and information security as inhibitors to adopting technologies;
How organizations labeled "pacesetters" differ from "dabblers" in adopting nascent technologies;
Why making security a "personal priority" is crucial for organizations to succeed.
The 1,200-plus professionals surveyed for the 2012 Tech Trends Report came from 16 industries and 13 countries, spanning mature and growth markets. IBM also surveyed more than 250 academics and 450 students across these same countries.
Hauenstein leads the worldwide strategy function for IBM skills development programs. His responsibilities include helping students develop skills through the IBM academic program. He holds a bachelor of science degree in mechanical engineering from Rice University.
Latest Tweets and Mentions