Australia: Cyber Crime Fight
AusCERT's Ingram Praises Institutions' Security Measures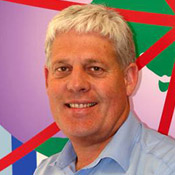 Australia's government agencies can learn a lot from the nation's banks, when it comes to risk management and protecting privacy, says Graham Ingram, General Manager of the Australian Computer Emergency Response Team. "There are too many people in government organisations who are in denial [of risks]," he says.Ingram says the banks traditionally have taken information security matters seriously, and their approach starts with acknowledging the fundamental risks of conducting online business.
Related Content
"I think one of the turning points for the banks was to understand that it's assumed that the machines connecting into the banking system have been compromised," Ingram says. "If you assume that, then you can take internal actions."
Ingram has long worked to protect critical infrastructures, and he believes the banks are among Australia's strongest assets. "I'm not so worried about the banks," he says. "I'm more worried about government institutions."
In Ingram's estimation, government agencies have done a good job enabling electronic transactions that make government systems more accessible - but not necessarily more secure. Agencies need to work harder to protect the integrity of their systems and confidentiality of the information they store. "They have promoted the online environment as a way to reduce costs and become more efficient. It is more efficient for them," but increases the risk to citizens' private information.
In an exclusive interview on cyber crime, Ingram discusses:
Top threats to Australian organizations;
How banks are best positioned to detect and prevent fraud;
Why and how government agencies should follow the banks' lead.
Ingram is the General Manager of AusCERT. He took up the position in January 2002 after 17 years employment with the Commonwealth government. Immediately prior to joining AusCERT, he worked with the Department of Defence in Canberra where he was responsible for managing computer security incident reporting and response for Commonwealth government agencies.
Ingram has extensive experience in national information infrastructure protection and spent four years working in this area. During this period he managed a number of major IT security and information protection issues including computer network attacks during the Y2K period, IT security threats to the 2000 Olympic games and the Commonwealth Heads of Government Meeting (CHOGM) recently held in Queensland. He has a BSc (honours) and is currently undertaking a MSc (IT).
Latest Tweets and Mentions