Marcus Ranum on 2011 Security Outlook
CISOs Need to Sell Security to Peers and Senior Leaders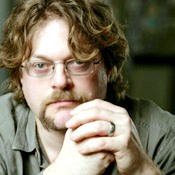 If Marcus Ranum were your CISO, this would be his 2011 resolution: To launch a "War Games" style exercise.The renowned information security thought-leader believes these drills are crucial for rallying an organization around the need for enhanced security to fight today's evolving threats.
"It's very enlightening for everybody," Ranum says, "and it actually helps a great deal in helping sell the need for security to the entire executive team."
In an interview on the 2011 information security outlook, as well as the biggest stories of 2010, Ranum discusses:
WikiLeaks and the growing insider threat;
Biggest lessons learned from 2010;
Potential storylines of 2011.
Related Content
Ranum is CSO of Tenable Network Security. Since the late 1980s, he has designed a number of groundbreaking security products including the DEC SEAL, the TIS firewall toolkit, the Gauntlet firewall and NFR's Network Flight Recorder intrusion detection system. He has been involved in every level of operations of a security product business, from developer, to founder and CEO of NFR. Ranum has served as a consultant to many FORTUNE 500 firms and national governments, as well as serving as a guest lecturer and instructor at numerous high-tech conferences. In 2001, he was awarded the TISC "Clue" award for service to the security community, and also holds the ISSA lifetime achievement award. In 2005 he was awarded Security Professional of the Year by Techno Security Conference.
Latest Tweets and Mentions