Incident Response Career Trends
Interview with Georgia Killcrece of SEI's CERT Program, Part 2 of 2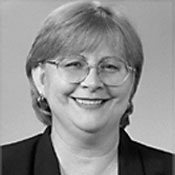 Information security incidents are more sophisticated - and so are the criminals who perpetrate them. This raises the bar for professionals seeking careers in incident response in 2011.In the second part of a two-part discussion of incident response trends for 2011, Georgia Killcrece of the CERT Program at the Software Engineering Institute discusses:
Skills needed today in incident response;
How professionals can attain - or refine - those skills.
In part one of this discussion, Killcrece talks about incident response trends in 2011.
Related Content
Killcrece is currently a Member of the Technical Staff in the Enterprise Threat and Vulnerability Management Team within the CERT Program at the Software Engineering Institute (SEI).
She takes an active role in promoting the development of computer security incident response teams (CSIRTs) worldwide and has worked directly with a number of government, industry, and academic enterprises to facilitate the development of their incident management capabilities. Her team is involved in developing products aimed at evaluating CSIRT capabilities that can be transitioned to the global incident response community.
Latest Tweets and Mentions