Hiring Trends: Information Security Bucks the Recession - David Foote, Foote Partners
August 17, 2009.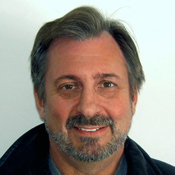 Opportunities - and Salaries - are up for the Right People with the Right Skills
The economy has been down, but job opportunities are up for information security professionals with the right skills.
This is the posture of David Foote, CEO and chief research officer of Foote Partners, an IT workforce research firm.
In an exclusive interview, Foote discusses:
The hottest IT security skills and certifications;
Hiring trends and areas of growth in the coming months;
Complementary skills that also are in high demand.
Related Content
Foote has long been one of the nation's leading industry analysts tracking, analyzing and reporting on IT workforce management and compensation practices, trends and issues. His columns, articles and contributions appear regularly in dozens of publications.
As Foote Partners' CEO and Chief Research Officer since 1997, David leads a senior team of experienced former McKinsey & Company, Gartner, META Group, and Towers Perrin analysts and consultants, and former HR, IT, and business executives, in advising governments and corporations worldwide on increasing performance and managing IT's impact on their businesses and customers.
Prior to co-founding Foote Partners in 1997, David was an analyst and consultant with Gartner and META Group, co-founding and directing META's executive service for Chief Information Officers and leading the firm's IT Human Capital Management and Compensation research practices.
Latest Tweets and Mentions