Hacktivists Suspend DDoS Attacks
Group Says No New Hits Against Banks Planned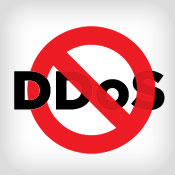 (Page 2 of 2)
Key Bank also confirmed on Jan. 28 it had site issues last week, again linked to DDoS. But spokeswoman Lynne Woodman stressed that the disruptions, which have not been affecting the site this week, were minimal.
See Also: Fighting Financial Fraud: Mitigation for Malware, Phishing & DDoS Attacks
"At no time were our systems down or compromised. The issue was strictly one of access, which was hampered by all the bogus messages trying to clog our access channels," she said.
And Wayne Mielke, spokesman for Comerica, did not comment about whether the bank's site took a DDoS hit, but he confirmed that Comerica was enhancing its online defenses. "We are well aware of recent cyber-attacks against banks and, as a result, have stepped-up our defense and monitoring systems to respond to current and potential threats," he said.
Though BankInfoSecurity did not receive comments or confirmations from other targets named in the Pastebin post, Ben Rushlo, director of performance management for online-performance tracking company Keynote Systems Inc., says CapOne, Citizens Bank, HSBC, Regions and Barclay Card, which was not listed, all suffered from "major" online access issues last week. Keynote does not track or investigate the causes behind site outages and inaccessibility issues, Rushlo says (see Are Banks Winning the DDoS Battle?).
Attacks Connected
The banking executive, who asked to remain anonymous, says there is little doubt the most recent attacks were waged by the same group that has been targeting leading institutions since the fall. "The [traffic] patterns looked very similar," the executive, whose institution was affected last week, says.
The recent attacks were smaller, with traffic just more than 1 gigabyte, the executive says. Comparatively, attacks waged during the first campaign, which ran from mid-September to mid-October, were approximately 100 gigabytes. "These were dumbed-down attacks, by comparison," the executive notes. "These newest attacks were just brute force to overwhelm the institutions' resources. Once they were stopped, they went away."
Thus, the most recent attacks were not too damaging, the executive says. "It looked like everybody got hit hard for about an hour, so some things were unavailable for a short period. But the attack on any institution lasted less than three hours. This was about intermittent issues versus a wholesale outage."
Other institutions that have been targeted since the DDoS attacks began in mid-September include Ally Bank, Citigroup, SunTrust Banks and U.S. Bancorp.
Latest Tweets and Mentions