Healthcare Information Security: A Status Report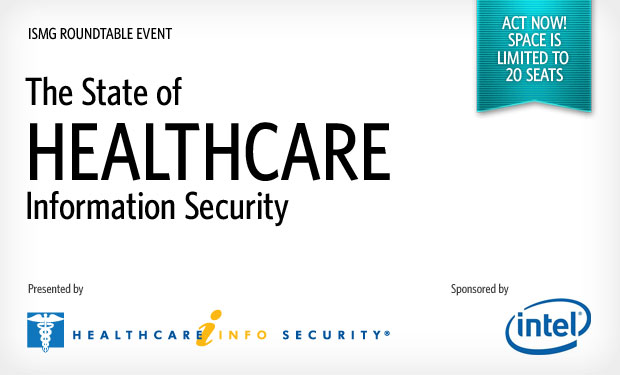 Date and Time: Tuesday, February 26 2013, 4:30PM
Location: Mezzanine Suite 236, Moscone Center, San Francisco, CA.
Join us at the 2013 RSA Conference for an exclusive briefing and networking reception for healthcare information security leaders.
Attendees will learn about healthcare info security trends identified in all-new global surveys and hear an expert analysis of key action items for the year ahead. Topics to be covered include: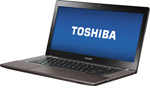 Win a Toshiba Ultrabook
Attendees are entered for a chance
to win a Toshiba Ultrabook 14.4"!
($729.99 value)
The security implications of BYOD, social media and texting;
The key to a successful security training effort;
The role of encryption, on end-user devices as well as servers, in preventing breaches.
Background:
More than 500 major health data breaches have been reported in the past three years, proof that many healthcare organizations still have a long way to go when it comes to data security. What are the key issues that need to be addressed?
Join us for a discussion of the status of healthcare information security and the outlook for the year ahead. Howard Anderson, news editor of the HealthcareInfoSecurity website, will offer highlights of an exclusive survey of security leaders and discuss trends for the year ahead with David Houlding, Intel's healthcare privacy and security lead architect. David will also share highlights from another recent survey of healthcare worker user experience with security and the workarounds they may use, such as personal devices/apps, social media and texting, that can drive non-compliance issues and risk.
The speakers will interact with attendees to address a wide range of important issues, including:
Top information security priorities for the year ahead;
Security technologies that healthcare organizations plan to implement - and why;
The critical security issues in the emerging areas of BYOD, social media and texting;
An assessment of current security training efforts, and how they could be improved;
The role of encryption, not just on end-user devices, but also on servers;
Evolving approaches to risk assessments.
Whether you work at a hospital, a clinic or a health plan, you won't want to miss this opportunity to network with your peers and obtain practical tips that you can put to use.
Presenters
David Houlding is the healthcare privacy and security lead architect at Intel. He has more than 20 years of experience in healthcare, privacy, security and architecture. He is the former lead architect for the Intel Health Guide System and chief architect of Perot Systems Healthcare Payer Systems.
Howard Anderson is news editor of Information Security Media Group, publisher of the HealthcareInfoSecurity website. He has more than 35 years of journalism experience, with a focus on healthcare information technology issues. He was the founding editor of Health Data Management magazine.