Banking Information Security: The Evolution of Fraud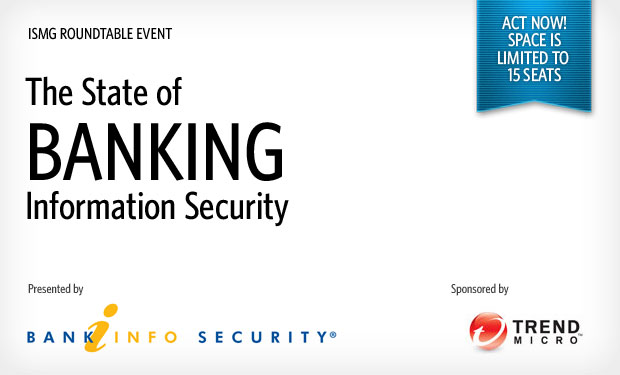 Date and Time: Monday, February 25 2013, 4:30PM
Location: Mezzanine Suite 236, Moscone Center, San Francisco, CA.
Join us at the 2013 RSA Conference for an exclusive briefing and networking reception for banking information security leaders.
Attendees will learn about the latest fraud trends and evolving cybercrimes against financial institutions, with expert insight on topics such as:
DDoS attacks - why banks are the targets;
The evolution of banking Trojans and mobile malware;
The shadow economy that supports and enables cybercrime.
Background:
In a recent conversation about global crime trends, a law enforcement agent was quick to point out: "Street crime globally is down 20 percent."
Where have the criminals migrated? To the Internet, where they use sophisticated technology tools such as Zeus, SpyEye and Citadel to hijack identity credentials and take over financial accounts - crimes that yield higher returns with less chance of getting caught than traditional street crimes.
Corporate account takeover. Distributed-denial-of-service attacks. The rise of mobile malware and 'watering hole' attacks. These are among the crime trends impacting financial institutions in 2013, and this session will be about how to detect and prevent these crimes.
Join us for a discussion of the status of banking information security and the outlook for the year ahead. Tom Field, VP - editorial of Information Security Media Group, will offer highlights from ISMG's latest fraud survey of security leaders and discuss trends for the year ahead with Tom Kellermann of Trend Micro. Kellermann will draw from Trend Micro's own research and customer case studies to discuss the latest bleeding-edge attacks on banking institutions, their service providers and customers.
The speakers will interact with attendees to address a wide range of important issues, including:
The evolution of cyberattacks - and why they are successful;
How financial institutions must change their defense strategies;
Facts about DDoS and mobile malware;
Top anti-fraud priorities for the year ahead.
Don't miss this opportunity to network with your peers and obtain practical tips that you can put to use.
Presenters
Tom Kellermann Tom Kellermann is responsible for analysis of emerging cybersecurity threats and relevant defensive technologies, strategic partnerships and government affairs. He served as a commissioner on The Commission on Cyber Security for the 44th Presidency and serves on the board of the National Cyber Security Alliance, The International Cyber Security Protection Alliance and the National Board of Information Security Examiners Panel for Penetration Testing. He is a Professor at American University's School of International Service and is a Certified Information Security Manager (CISM).
Tom Field is an award-winning journalist with over 20 years experience in newspapers, magazines, books, events and electronic media. A veteran community journalist with extensive business/technology and international reporting experience, he has written news, sports, features, fiction and analysis for publications ranging from Editor & Publisher to Yankee Magazine, and he has held editorial management positions at weekly and daily newspapers, as well as a global business/technology magazine. An accomplished public speaker, Field has developed and moderated scores of podcasts, webcasts, roundtables and conferences, and he has appeared on C-SPAN, The History Channel and Travel Channel television programs.