DOJ Statement on Global Cyberheist
Details on Crime Ring Arrests
By Information Security Media Group, May 9, 2013.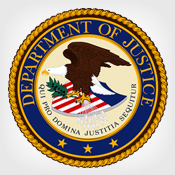 Following is the complete text of a Department of Justice statement.
See Also: Stop Mobile Payment Fraud, Not Customers
A four-count federal indictment was unsealed in Brooklyn charging eight defendants with participating in two worldwide cyber-attacks that inflicted $45 million in losses on the global financial system in a matter of hours. These defendants allegedly formed the New York-based cell of an international cybercrime organization that used sophisticated intrusion techniques to hack into the systems of global financial institutions, steal prepaid debit card data, and eliminate withdrawal limits.
Related Content
The stolen card data was then disseminated worldwide and used in making fraudulent ATM withdrawals on a massive scale across the globe. The eight indicted defendants and their co-conspirators targeted New York City and withdrew approximately $2.8 million in a matter of hours. The defendants are charged variously with conspiracy to commit access device fraud, money laundering conspiracy, and money laundering.
Seven of the eight defendants have been arrested on the charges in the indictment: the arrested defendants are Jael Mejia Collado, Joan Luis Minier Lara, Evan Jose Peña, Jose Familia Reyes, Elvis Rafael Rodriguez, Emir Yasser Yeje, and Chung Yu-Holguin, all residents of Yonkers, New York. Rodriguez was arrested on a criminal complaint on March 27, 2013, when he attempted to flee the United States for the Dominican Republic. Peña was arrested on a criminal complaint in Yonkers, New York, on April 3, 2013. Lara, Reyes, and Yeje surrendered to law enforcement authorities on April 15, 2013, and Collado and Yu-Holguin were arrested yesterday afternoon. The indictment also charges an eighth defendant, Alberto Yusi Lajud-Peña, also known as "Prime" and "Albertico," who is reported to have been murdered on April 27, 2013, in the Dominican Republic. The case has been assigned to United States District Judge Kiyo A. Matsumoto.
The charges were announced by Loretta E. Lynch, United States Attorney for the Eastern District of New York, Steven Hughes, Special Agent in Charge, United States Secret Service, New York Field Office, and James T. Hayes, Jr., Special Agent in Charge, U.S. Immigration and Customs Enforcement (ICE), Homeland Security Investigations (HSI), New York.
"As charged in the indictment, the defendants and their co-conspirators participated in a massive 21st century bank heist that reached across the Internet and stretched around the globe. In the place of guns and masks, this cybercrime organization used laptops and the Internet. Moving as swiftly as data over the Internet, the organization worked its way from the computer systems of international corporations to the streets of New York City, with the defendants fanning out across Manhattan to steal millions of dollars from hundreds of ATMs in a matter of hours," stated United States Attorney Lynch. "Law enforcement is committed to moving just as swiftly to solve these cybercrimes and bring their perpetrators to justice."
"New technologies and the rapid growth of the Internet have eliminated the traditional borders of financial crimes and provided new opportunities for the criminal element to threaten the world's financial systems. However, as demonstrated by the charges and arrests announced today, the Secret Service and its law enforcement partners have adapted to these technological advancements and utilized cutting edge investigative techniques to thwart this cybercriminal activity," said Secret Service Special Agent in Charge Hughes. "I want to take this opportunity to commend the dedicated men and women of the Secret Service and HSI for their extraordinary efforts in this investigation. This case is an excellent example of the impact that can be made when the law enforcement community works together."
"The arrests today reflect the government's joint efforts to bring a global cybercrime enterprise to justice," said HSI Special Agent in Charge Hayes. "HSI is proud to be part of a proactive federal law enforcement initiative that uses its collective resources to pull the plug on those who attempt to use the Internet to commit bank robbery."
The 'Unlimited Operation'
As alleged in the indictment and other court filings, the cyberattacks employed by the defendants and their co-conspirators in this case are known in the cyber underworld as "Unlimited Operations" - through its hacking "operation," the cybercrime organization can access virtually "unlimited" criminal proceeds.
Latest Tweets and Mentions