Resilience in the Supply Chain
Tips for How to Improve Business Continuity Management
By Deborah Higgins, August 7, 2012.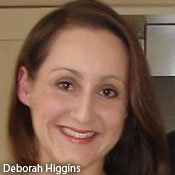 Achieving resilience in the supply chain is something all organizations aspire to. We still have a long way to go, and it may be that increasing or improving resilience in the supply chain is a more realistic goal than achieving resilience.
According to the Business Continuity Institute's recent Horizon Scan Survey published in January of this year, among the top threats dominating the horizon scanning of BC professionals around the world are unplanned IT and telecom outages, data breaches, adverse weather and interruption to utility supply. Clearly such disruptions have far reaching consequences on an organization, but specifically in the supply chain, where effectively the impact is multiplied.
In a major disaster, employees are impacted personally and their family comes first, not the business.
Related Content
A recent report by Zurich Municipal puts supply chain failure as the third major incident risk faced today and yet found misplaced confidence in supply chain risks among public sector leaders. It cannot be exclusively a public sector leader problem.
Supply chain disruptions have led to a loss of productivity for almost half of businesses surveyed in the latest BCI Annual Supply Chain Resilience Survey. In a follow-up report on global supply chain resilience, based on interviews with organizations whose supply chains were disrupted by the Great East Japan and Christchurch, New Zealand earthquakes in 2011, the lessons learned have prompted significant changes in supply chain strategies. For one organization the key change was to engage with alternative suppliers. For another it was to undertake a much more detailed Business Impact Analysis to gain a better understanding of what impacts their supply chain, people being one of the greatest factors. In a major disaster, employees are impacted personally and their family comes first, not the business, and organizations have learned that this must be reflected in their business continuity arrangements.
Increasingly complex supply chains and dependencies on ICT, leaner management processes, sole/multi-source suppliers and just-in-time delivery methods can make the goal of supply chain resilience seem impossible to achieve. Whether we are dependent on a supply chain or part of a supply chain, we are all vulnerable to disruptions beyond our control.
Hints and Tips
Latest Tweets and Mentions