Bank Sues Customer Over ACH/Wire Fraud
Counterclaim Alleges Business is to Blame for $440K Loss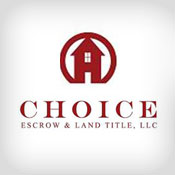 (Page 2 of 2)
In April 2009, when Choice Escrow signed up for the bank's InView Automated Information Reporting Services, which include account access and management and provide businesses with the ability to schedule wire transfers, it opted out of the dual-control option, the counterclaim says. Later in 2009, Choice Escrow again declined to sign for the dual-control feature after BancorpSouth asked the business to acknowledge in writing that it had voluntary chosen not to use the feature, according to the counterclaim.
See Also: CISO Agenda 2015: Adding Value to a Security Program with Application Security
In November 2009, according to the filing, a representative from BancorpSouth contacted Payne via e-mail about the bank's dual control, stating that the bank always recommends dual controls for wire transfers. "If someone in the company is compromised, then the hacker would not be able to initiate a wire with just the one user's information," the bank told Choice Escrow in the e-mail, according to the counterclaim. BancorpSouth says Payne declined, saying it would be too difficult for Choice Escrow to have two employees always available at the same time to approve wires.
The dispute between BancorpSouth and Choice Escrow has been ongoing since late 2010, eight months after cyberthieves infected one of Choice Escrow's computers and hijacked the business' online username and password.
Latest Tweets and Mentions