Attracting the Next Cybersecurity Pros
Targeting Ideal Candidates Early On is Critical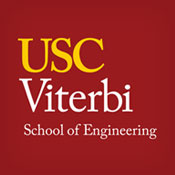 What is it going to take to address current and future IT security staffing needs? One answer: Attracting young, bright minds that are up for the challenges ahead, says Winnie Callahan of the University of Southern California.
See Also: Breaking Down Ease-of-Use Barriers to Log Data Analysis for Security
By 2015, the United States will require 700,000 new cybersecurity professionals, according to the National Institute of Standards and Technology. This is just one of the many reasons why USC's Viterbi School recently announced its new master's degree in cybersecurity, which debuts this fall.
Related Content
Callahan, director for business, education, government and health innovations at USC Viterbi's Information Sciences Institute, recognizes the need to attract the next generation of cybersecurity professionals.
"The need is huge," she says in an interview with Information Security Media Group [transcript below]. "The way in which we will meet that need is to reach out and recruit the best and brightest in terms of students."
Callahan says the ideal candidates are those who recognize the importance of the challenges presented by information security, and are ready to tackle them and contribute.
"We're looking for those types of people that would like to be able to contribute and know what they're doing is important," she says.
Job salaries may be an influencer in drawing people to information security. But there's more to it, Callahan says. "People are looking for a place where they can make a difference."
Those who have a desire and curiosity to work with technology and be creative are prime candidates, Callahan says, but growing future generations comes with reaching down and educating younger students, in elementary, junior and high school levels.
If the younger generation isn't taught about the opportunities early on, they may dismiss it. "If a young person doesn't see something exciting that they can do in some of these harder courses, they kind of self-eliminate," Callahan says.
In an interview about USC's new master's program, Callahan discusses:
The genesis of this new degree program and what makes it unique;
How this program will help address IT security staffing needs;
Metrics to gauge the program's success.
Callahan joined the University of Southern California's Information Sciences Institute in January 2009 as director for business, education, government and health innovation, with the responsibility for building partnerships, spearheading initiatives and identifying opportunities for growth that will enhance economic expansion and promote the nation's future. In her role, she seeks to augment ISI's accomplishments and reputation for computer-based communication, artificial intelligence and dynamic complex systems by collaborating with entities whose missions rely on taking impactful applied research solutions and technological adaptation directly into the market. Previously, Callahan served as executive director of the University of Nebraska's Peter Kiewit Institute.
USC's Master's in Cybersecurity
TOM FIELD: The big news is that the Viterbi School has recently announced its master's in cybersecurity. Tell me: Why is the time right now for this program?
WINNIE CALLAHAN: One need only listen to the news or pick up a paper to understand that the nation is having tremendous challenges as it relates to cybersecurity issues. As a result of that, being able to help provide new cyber professionals that can go into the workforce, into business, industry or into governmental agencies, is critical because, quite frankly, theoretical background is only a part of the equation. More significant is having an operational side and being able to understand the intricacies of cybersecurity both from a foundational level, but the day-to-day operation, and need to be able to secure assets and be able to address the types of threats that the nation is faced with.
FIELD: What can you tell about the genesis of specifically the master's program?
Follow Jeffrey Roman on Twitter: @gen_sec
Latest Tweets and Mentions