$9 Million ID Theft Scheme Alleged
Duo Charged in Retail Scam that Spans 15 Years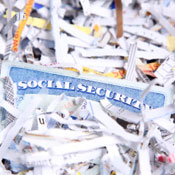 G
See Also: More Threat Vectors, More Security & Compliance Challenges
eorgia authorities say they made key arrests in an
identity theft
investigation that has connected crimes going back 15 years, totaling $9 million.
The Criminal Intelligence Unit of the Cherokee County Sheriff's Office, with help from the U.S. Secret Service, arrested Robert Smith, 46, of Atlanta, and Robert Hill, 49, of Roswell, Ga., for their alleged involvement in ID theft cases that targeted victims throughout the United States. During the arrests, authorities seized more than $91,000 in cash along with what has been defined as high-end retail property, including a 1999 Lexus and a Harley Davidson motorcycle.
Related Content
Smith has been charged with five counts of Identity Fraud, 1 count of Conspiracy to Commit Identity Fraud, 1 count of Conspiracy to Commit Retail Property Fencing and Violation of the Georgia RICO Act. Hill faces charges of Conspiracy to Commit Retail Property Fencing and Violation of the Georgia RICO Act.
More than 8,000 compromised identities have been linked to Smith and Hill. According to the Cherokee County CIU, identities were compromised from within the financial system, with suspects using counterfeit driver's licenses to establish credit through retailers such as Best Buy, Target, Sam's Club, Wal-Mart, Home Depot and Lowe's to purchase items that were later sold on eBay for cash.
More arrests are expected.
ID Theft Connects Fraud
The arrests came just days after the U.S. District Attorney's Office in Queens, N.Y. announced closure of the biggest
ID theft takedown
in U.S. history. [See
Biggest ID Theft Bust in History
.]
The scheme, which allegedly involved five organized crime rings with ties to Europe, Asia, Africa and the Middle East, resulted in financial losses exceeding $13 million over a 16-month period.
It's just another example showing how ID theft crimes are growing.
In the Smith and Hill case, what stands out is the length of time the scheme spanned. But Julie Fergerson, a board member of the Identity Theft Resource Center and co-founder of the Merchant Risk Council, says the timeline is not so surprising. Banks and retailers likely picked up on and traced fraudulent activity years ago. "But it's hard to hand that over to law enforcement, because it's a small enough amount that the police aren't interested in it," she says.
Outdated Laws Bind Investigations
Fergerson, who also serves as vice president of emerging technologies at Ethoca, which provides credit-card transaction monitoring for retailers, says the challenge over the last decade has been trying to connect several small purchases so that law enforcement will take an interest. "Retailers try to build cases out of the data," so that many small purchases can be linked together.
Given the information released by police investigating the Smith and Hill scheme, Fergerson says it's likely the retail purchases they made, at least in the beginning, flew under the radar because they were small.
"Cases must be at least $50,000 dollars for law enforcement to work them," Fergerson says. "The crooks know this, and they know how to get away with it by spreading the fraud out and buying small amounts at a time."
Because the pair also allegedly made purchases with in-store credit at various merchants, linking the fraudulent purchases would have been challenging. No single card-issuer was getting an overall view of the transactions.
"In this case, I think they probably evolved over time, and improved their technique," which allowed them to fly under the radar for a decade and a half, Fergerson says. "But they slipped up along the way. That's the thing about criminals: They get greedy."
The other challenge: Confirming fraud so that offenders will be prosecuted.
Latest Tweets and Mentions