Mobile Devices Intensify IT Security Jitters
Former TSA CISO on the Challenges Facing Mobile Security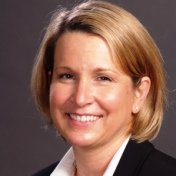 T
See Also: Cloud Infrastructure: Same Security Needs, Dynamic New Environment
here's a growing public concern about Internet security, and one of the reasons for that is new mobile technology, says Patricia Titus, the company's chief information security officer.
"A lot of people are becoming more connected," says Titus, who's also a Unisys vice president and onetime CISO at the federal Transportation Security Administration. "They are leap-frogging into these smart phone technologies and tablet PCs."
People using smart phones and tablet PCs aren't aware of the lack of security when they are performing transactions online using these new technologies. "There is a false sense of security that they can perform the same transactions online that they could on a PC that might have a full-blown security software package loaded on it," Titus says in an interview with Information Security Media Group (transcript below).
Related Content
The recent strand of breaches, including Sony and Epsilon, has affected consumer information and left a bad taste in people's mouths as far as respect and trust go. In order to maintain strong customer relations and meet the needs of an ever-changing IT environment, companies, government entities and financial institutions need to step up and provide software and services to their clients. "If I want to do online banking with you what kind of security can you offer me for my iPhone, Blackberry or Android?" Titus asks.
Financial institutions and merchants are going to have to come up with answers to such questions and offer elevated security to those people who want it.
In her interview, Titus discusses:
How businesses can improve customer relations by offering free, security wares,
The prospect of Congress enacting significant IT security legislation, and
How the Unisys Security Index works.
The Unisys Security Index
ERIC CHABROW:
Before we get into the meaning behind the numbers in the
Unisys Security Index
, please take a few moments to explain how the index works and point out some of the highlights from the new survey.
PATRICIA TITUS: The Unisys Security Index is done twice a year and it surveys about 1,000 people. The one that we're going to talk about today is specific to the United States but we also do several other countries, and that information will be released later this month. What we attempt to do is a sampling of the pulse of what's happening in the United States. We keep the questions the same every time we do the index, sampling different people each time. And we add two supplemental questions at the end and those supplemental questions are the ones that change. Those questions can vary.
What we're attempting to do is raise awareness in several different areas about what's happening in the country and what citizens are feeling about their security, including national security, financial security, Internet security and personal security. Those are the four key areas that we focus on. What's unique about the security index this wave is we saw a drastic spike in concern in all four of those areas, which is unusual because since 2007 it remained relatively flat. Then last year in October we actually saw a dip. The sampling goes from one to 200, with 200 being extremely concerned. We saw it dip down to 136 at one point last year and the spike this year took us up to 164. That's a pretty drastic jump which was in all four of those areas we are focusing on.
CHABROW: With a significant statistical job, what's behind it?
TITUS: A lot of people are becoming more connected. They are leap-frogging into these smart phone technologies and tablet PCs. They've got it in their hands, they're carrying it on their hips, they've got it in their purse and they can be connected all the time and be aware of what's taking place across the globe. It's in their fingertips. We're seeing so much of an increase because people are becoming more aware using these smaller form factors and these mobile devices. It's giving them the freedom to be connected and see what's happening across the world.
CHABROW: Is concern about IT security the same thing as worrying about IT security?
Follow Jeffrey Roman on Twitter: @gen_sec
Latest Tweets and Mentions