New Wave of Wire Fraud Strikes Banks
Institutions, Customers Lose $11 Million in Bogus Transfers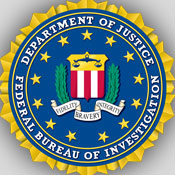 B
See Also: Cloud Infrastructure: Same Security Needs, Dynamic New Environment
etween March 2010 and April 2011, 20 incidents of
wire fraud
hit small and mid-sized U.S. businesses after online banking credentials were compromised. All of the transfers - typically ranging between $50,000 to $985,000 - were routed to Chinese economic and trade companies located near the Russian border.
This news comes from an advisory issued by the Federal Bureau of Investigation, the Financial Services Information Sharing and Analysis Center and the Internet Crime Complaint Center about the unauthorized wire transfers being routed to China. Most of the small-business victims hold accounts with community banks and credit unions, some of which use third-party service providers for online banking services.
Related Content
So far, the 20 incidents tracked by the FBI total $20 million in fraudulent transfer attempts. Actual losses associated with fraudulent transactions, however, total $11 million. Phishing appears to be the point of entry for most of the attacks.
George Tubin, a fraud analyst at TowerGroup, says these incidents prove additional online authentication guidance from the Federal Financial Institutions Examination Council is needed now more than ever. [See FFIEC: Where is Authentication Guidance?]
"The proposed FFIEC supplement is required to keep small businesses and small institutions safe from advanced cyberfraud techniques," Tubin says. "These new techniques circumvent standard multifactor authentication technologies used by the majority of U.S. banks. The biggest tragedy with small-business cyberfraud is that the business entity is most often held liable for the losses, which can be debilitating for these small businesses." [See ACH Fraud Fight: Beyond Technology]
ACH Fraud: Not Going Away
The
ACH
and wire fraud battle between small businesses and cybercriminals has been bloody. Often unprotected from and unaware of online security vulnerabilities, small-to-midsized businesses have in recent years been hit hard by online security breaches that lead to ACH and wire fraud, also known as
corporate account takeover
.
Fraud incidents have fueled a heated debate over liability between commercial customers and their banks, and was a catalyst for the FFIEC's review of an update to its 2005 online authentication guidance. [See Fraud Victim Favors Draft Guidance]
Michigan-based Experi-Metal Inc., which is awaiting a verdict in its suit against Comerica Bank for fraudulent transfers the bank approved, lost more than $25,000 to ACH fraud. The EMI case is the first major corporate account takeover incident to actually go to trial.
Other corporate account takeover victims include:
What Stands Out About the China Transfers
In this most recent wave of attacks being tracked by the FBI, the majority of attempted wire transfers have exceeded $900,000, though most have not been completed. The most successful wire transfers have fallen below $500,000. ACH transfers also have been initiated, typically ranging from $222,500 to $1.28 million.
Latest Tweets and Mentions