Fla. Bank Closed
2010 Tally of Failed Institutions: 134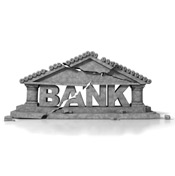 Regulators closed one Florida bank on Friday, Sept. 10, raising the number of failed institutions to 134 so far in 2010.

The latest closing:

Horizon Bank, Bradenton, Florida, was closed by the Florida Office of Financial Regulation, which appointed the Federal Deposit Insurance Corporation (FDIC) as receiver.

Bank of the Ozarks, Little Rock, Arkansas will assume the deposits of the failed bank. The failed bank had $187.8 million in deposits, and its four branches will reopen as branches of Bank of the Ozarks.

The FDIC estimates that the cost to the Deposit Insurance Fund will be $58.9 million.