Chase Bank Customers Targeted Via Texting
Smishing Attack is New Variation of Classic Fraud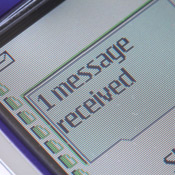 Chase Bank customers in the New York metro area have been receiving bogus text messages claiming to be from the bank, asking for account information. A local New York television station reported the phishing attack last week, claiming that "tens of millions of dollars" have already been stolen by fraudsters.

Chase media relations spokesman Tom Kelly downplays the report, saying, "As you might expect, TV is a little breathless on an issue that has been around via email and now texts for a number of years." Kelly says this attack is a variation of phishing known as "smishing." He says the amount of money taken in the attacks or the number of customers receiving the text messages is unknown.

"There was a recent flurry in the New York area, and it affected more than just Chase," Kelly says. "[The fraudsters'] strategy seems to be to send the texts randomly, using the name of large banks in the market, assuming that they will reach a fair number of customers of each bank by sheer market share."

Kelly says Chase works with telephone companies to shut down the toll-free numbers "as soon as we learn of them." He adds that the bank encourages customers to send the bank the phony emails or text messages.

When asked if Chase will replace any money taken as a result of the smishing attacks, Kelly says, "It depends, although customers who share their account information and PIN are making their accounts vulnerable."

As for any perceived negative response from customers about the use of texting to check on their accounts, Kelly says Chase doesn't expect the recent flurry of attacks to have any impact. "Most consumers know from phishing and common sense not to volunteer information like account numbers or PINs in response to emails or texts."