Heartland Data Breach Update: Thousands of Institutions Impacted
Breach Effects Felt at Institutions Throughout U.S., Abroad
By Linda McGlasson, February 12, 2009.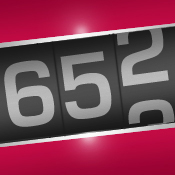 (Page 2 of 2)
B
See Also: How Cybercriminals Use Phone Scams To Take Over Accounts and Commit Fraud
y the latest count, the number of institutions that have informed their card customers and members that they were hit as a result of the Heartland Payment Systems (HPY) data breach has swelled to more than 678.
Heartland, the sixth-largest payments processor in the U.S., announced on Jan. 20 that its processing systems were breached in 2008, exposing an undetermined number of consumers to potential fraud. Since then, hundreds of banks and credit unions from across North America have stepped forward to say their customers are among those whose cards were compromised in the breach.
The list of affected institutions is sourced from information from one or more of the following: Direct contact with the institution; Information sent to editorial staff from the institution including copies of breach notification letters, news reports from local and national media outlets, postings on www.databreaches.net, and informational announcements or press releases posted on institutions' websites.
Latest Tweets and Mentions