Sponsored by:

Heartland Data Breach Update: Thousands of Institutions Impacted
Breach Effects Felt at Institutions Throughout U.S., Abroad
By Linda McGlasson, February 12, 2009.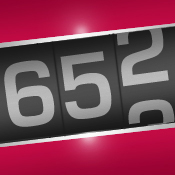 <
See Also: Financial Malware: Detection and Defense Strategies
table>
Thousands of banking institutions have felt the effects of the Heartland Payment Systems data breach, and this list (below) represents just the small percentage of institutions -- maybe one-fifth of all impacted -- that are willing to step forward and be counted.

If your institution was affected in the Heartland breach and you are not on this list, please send an email to editor@bankinfosecurity.com. Include your name, email, and a phone number where you may be contacted for verification.


Following is the latest up-to-date list of institutions reporting they were impacted by the Heartland breach and - where available - the total number of cards compromised:



Acadian Federal Credit Union, Fort Kent, ME

Access National Bank, Reston, VA

Achieva Credit Union, Largo, FL

Adams Bank & Trust, Grant, NE (15)

Alabama State Employees Credit Union, Montgomery, AL (4,097)

Alaska USA Federal Credit Union, Anchorage, AK (70,000)

Alden State Bank, Alden, MI

Alerus Financial, Grand Forks, ND

Alliance Bank Central Texas, Waco, TX

Amalgamated Bank, New York, NY

Alpine Bank, Aspen, CO (3,500)

Alva State Bank, Alva, OK

Amarillo National Bank, Amarillo, TX (5,000)

Amboy Bank, Old Bridge, NJ

American Bank, Waco, TX (1,000)

American Exchange Bank, Elmwood, NE

American Bank Montana, Bozeman, MT

American National Bank, Oakland Park, FL

American National Bank, Denver, CO (2,500)

American National Bank and Trust Co., Danville, VA

American Partners Federal Credit Union, Reidsville, NC

American Riviera Bank, Santa Barbara, CA

American State Bank of Grygla, Grygla, MN

American West Bank, Spokane, WA

AmeriCU Credit Union, Rome, NY

Apple Creek Banking Co., Apple Creek, OH

Apple Valley Bank, Cheshire, CT (100)

Arizona State Credit Union, Phoenix, AZ

Arkansas County Bank, Stuttgart, AR

Arkansas Federal Credit Union, Jacksonville, AR (18,000)

Arvest Bank, Mountain Home, AR

Arvest Bank of Duncan, OK

Association of Vermont Credit Unions, VT (6,000)

Baker Boyer Bank, Walla Walla, WA

BancFirst, Oklahoma City, OK

Bangor Federal Credit Union, Bangor, ME (3,000)

Bangor Savings Bank, Bangor, ME (18,000)

Bankers' Bank of Kansas, Wichita, KS

Bank of Albuquerque, Albuquerque, NM

Bank of America, St. Louis, MO

Bank of Bridger, Bridger, MT (80)

Bank of Broken Bow, Broken Bow, NE

Bank of Canton, Canton, MA

Bank of Cape Cod, Hyannis, MA

Bank of Commerce, Duncan, OK

Bank of Dixon County, Ponca, NE

The Bank of Edwardsville, Edwardsville, IL

The Bank of Elk River, Elk River, MN (6,000)

Bank Forward, Fargo, ND

The Bank of Guam, Territory of Guam

Bank of Jackson Hole, Jackson Hole, WY

Bank of Lee's Summit, Lee's Summit, MO

Bank of the Panhandle, Guymon, OK

The Bank of the Pacific (3,000)

Bank of Monticello, Monticello, MO

Bank of Oklahoma, Tulsa, OK

Bank of the Ozarks, Little Rock, AR

Bank of Utah, Ogden, UT (245)

Bank of Westminster, Westminster SC

The Bank of Zachary, Zachary, LA (1,200)

Bank Plus, Graettinger, IA

BankTrust, Mobile, AL

Banterra Bank, Mt. Vernon, IL

Bay Bank, Theodore, AL

Bay Vanguard FSB, Baltimore, MD

BBVA Compass, Birmingham, AL

BCBSNC Credit Union, Durham, NC

Bellwether Community Credit Union, Manchester, NH

Berkshire Bank, Pittsfield, MA

Bermuda Bank, Bermuda

Best of Iowa Community Credit Union, Hiawatha, IA

Beverly National Bank, MD

Biddeford Savings Bank, Biddeford, ME (1,500)

Big Horn Federal Savings Bank, Greybull, WY (650)

Big Sky Western Bank, Bozeman, MT

Blackhawk Bank & Trust, Milan, IL (2,000)

Black River Country Bank, Black River Falls, WI (300)

Boulder Dam Credit Union, Boulder City, NV

Braham Bank, Braham, MN

Brighton Bank, Salt Lake City, UT

The Brunswick State Bank, Brunswick NE

Buffalo Postal Community FCU, Buffalo, NY (798)

Butterfield Bank, Bermuda

Calhoun County Bank, Hampton, AR

California Community Credit Union, Sacramento, CA

Canadian Tire Financial Services, Niagara, Ontario, Canada (15,000)

Canandaigua National Bank, Canandaigua, NY (7,993)

Cape Cod Cooperative Bank, Cape Cod, MA (3,600)

Capital Communications Federal Credit Union, Albany, NY

Capitol Federal, Topeka, KS (14,000)

Carson National Bank, Auburn, NE

Catholic Family Federal Credit Union, Wichita, KS

Cedar Point Federal Credit Union, Lexington Park, MD

Centra Bank, Morgantown, WV, (10,000)

Central Bank, Arlington, MA

Central National Bank, Enid, OK

The Central National Bank and Trust Company of Enid, Enid OK, (1600)

Central Savings Bank, Sault Ste. Marie, MI (300)

Central Virginia Bank, Richmond, VA (2,000)

Century Bank and Trust, Milledgeville, GA

Century Bank FSB, Sarasota, FL (2,200)

Century Bank of Kentucky, Lawrenceburg, KY (1,000)

Charleroi Federal Savings Bank, Charleroi, PA

Charles River Bank, Medway, MA

The Charlotte Fire Department Credit Union, Charlotte, NC

Charter Oak Bank, Napa, CA

Chase Bank, Utah

Chemung Canal Trust Company, Elmira, NY

Chisholm Trail State Bank, Wichita, KS

Chocolate Bayou Community FCU, Alvin, TX (2500)

Citigroup Inc., New York, NY

The Citizens Bank of Winfield, Winfield, AL

Citizens Bank Corvallis, OR

The Citizens Bank of Swainsboro, Swainsboro, GA

The Citizens Bank of Weston, Weston, WV (550)

Citizens National Bank of Park Rapids, Park Rapids, MN

Citizens State Bank, Bald Knob, AR

Citizens State Bank of Clayton, La Crosse & Onalaska, WI

Citizens State Bank, New Baltimore, MI

Citizens State Bank, Perry, FL (400)

Citizens State Bank of Roseau, Roseau, MN (700)

Citizens State Bank of Loyal, Loyal, WI

Citizens Trust Bank, Atlanta, GA (1,000)

Citizens & Northern Corporation, Wellsboro, PA

Citizens-Union Savings Bank, Fall River, MA

Clay County Savings Bank, Liberty, MO (900)

Clear Mountain Bank, Morgantown, WV

Coloramo Federal Credit Union, Grand Junction, CO

Columbia Bank, Lake City FL

Columbia River Bank, The Dalles, OR

Columbus Community Bank, Columbus, GA (50)

Comerica Bank, Springfield, OH

Commerce Bank & Trust, Worcester, MA

Communication Federal Credit Union, Oklahoma City, OK (6,700)

Commercial & Savings Bank, Millersburg, OH

Community Bank, Alva, OK

Community Bank of Broward, Weston, FL

Community Bank of The Red River Valley, Grand Forks, ND

Community Bank,(Community Financial Corp.), Staunton, VA

Community First Bank, New Iberia, LA

Community First National Bank of Mountain Home, Mountain Home, AR

Community One, Asheboro, NC

Community Savings Bank, Edgewood, IA (1,000)

Community Spirit Bank, Red Bay, AL

Concorde Bank, Blomkest, MN

Conneaut Savings Bank, Conneaut, OH

Consumers Credit Union, Kalamazoo, MI

The Cooperative Bank, Roslindale, MA

Cooperative Extension Service Federal Credit Union, Little Rock, AR

Coronado First Bank, Coronado, CA

Core First Bank, Topeka, KS

Countybank, Greenwood, SC (3,000)

Credit Union 1, Rantoul, IL

Credit Union 1 of Kansas, Topeka, KS

Credit Union 1, Fairbanks, AK (8,256)

CU Community Credit Union, Springfield, MO (16)

Cumberland County Federal Credit Union, Falmouth ME

Cumberland Security Bank, Pulaski, KY

Custer Federal, Broken Bow, NE

CWV Tel Federal Credit Union, Clarksburg, WV

Dairy State Bank, Rice Lake, WI (1,500)

Danversbank, Danvers, MA

Davison State Bank, Davison, MI

Dean Bank, Franklin, MA

Dearborn Village Community Credit Union, Dearborn, MI

Dedham Savings, Dedham MA

Denali Alaskan Federal Credit Union, Anchorage, AK (10,300):

Denali State Bank, Fairbanks AK (1,000)

The Dewey State Bank, Dewey, IL (150)

Dime Bank, Norwich, CT

Dollar Bank, Pittsburgh, PA

Dupaco Community Credit Union, Dubuque, IA

DuTrac Community Credit Union, Dubuque, IA

EarthMover Credit Union, Oswego, IL (600)

East Boston Savings Bank, East Boston, MA (7,600)

East Dubuque Savings Bank, Dubuque, IA

East Wisconsin Savings Bank of Kaukauna, WI (600)

Eastern Maine Medical Center Federal Credit Union, Bangor, ME

Eastman Credit Union, Kingsport, TN

Eastman National Bank, Newkirk, OK (1,500)

Educators Credit Union, Waco, TX

Elevations Credit Union, Denver, CO (35,000)

The Elkhart State Bank, Elkhart, TX (500)

Elliott Federal Credit Union, Jeanette, PA (100)

El Paso Employees Federal Credit Union, El Paso, TX (1,000)

Elysian Bank, Elysian MN, (192)

Emporia State Federal Credit Union, Emporia, KS

Employees Credit Union, Dallas, TX

Emprise Bank, Wichita, KS

Enrichment Federal Credit Union, Oak Ridge, TN

Enterprise Bank of Florida, Palm Beach Gardens, FL

Enterprise Bank, Lowell, MA (3,000)

EPB Employees Credit Union, Chattanooga, TN, (300)

ESB Financial, Emporia, KS

Evansville Federal Credit Union, Evansville, IN

Extraco Banks, Killeen, TX (9,000)

F&A Federal Credit Union, Monterey Park, CA

Fairmont Federal Credit Union, Fairmont, WV

Family Advantage Federal Credit Union, Spring Hill, TN

Family Community Credit Union, Charles City, IA

Family First Federal Credit Union, Orem, UT (3,600)

Farmers & Merchants Bank, Waterloo, AL

Farmers & Merchants Bank of Long Beach, Seal Beach, CA

Farmers and Merchants Bank, Stuttgart, AR

Farmers & Merchants State Bank, Archbold, OH

Farmers National Bank, Lebanon, KY (500)

Farmers National Bank, Emlenton, PA (5,000)

Farmers State Bank of Ohio, West Salem, OH

Farmers State Bank, Marcus, IA

Farmers State Bank, West Bend, IA

Farmers Trust & Savings Bank, Spencer, IA (725)

Fidelity National Bank, West Memphis, AR (1,463)

Fifth Third Bank, Cincinnati, OH

The First, A National Banking Association, Hattiesburg, MS

1st Bank Data Corporation, Lakewood, CO

First & Farmers National Bank, Pulaski, KY

First American Bank, Elk Grove Village, IL

First Bank, Azle, TX (3,000)

First Bank & Trust, Brookings, SD

First Bank Blue Earth, Blue Earth, MN

First Bank of Delaware, Wilmington, DE

First Bank Farmersville, Farmersville, TX

First Bank Kansas, Salinas, KS

First Bankers Trust Company, Quincy, IL

First Bank & Trust, Duncan, OK

1st Bank, Evanston, WY

First Bank Montana, Lewistown, MT

First Bank and Trust of East Texas, Lufkin, TX

First Century Bank, Claiborne County, TN

First Chatham Bank, Savannah, GA

First Cheyenne Federal Credit Union, Cheyenne, WY (500)

First Citizens Federal Credit Union, Fairhaven, MA

First Citizens National Bank, Charles City, IA

First Community National Bank, Steelville, MO

First County Federal Credit Union, Muncie, IN

First Coweta Bank, Newnan, GA (500)

First Dakota National Bank, Yankton, SD

First Enterprise Bank, Oklahoma City, OK

First Federal, Port Angeles, WA (3000)

First Federal Bank, Harrison, AR

First Federal Bank, Dickson, TN (5,057)

First Federal Bank of Florida, Lake City, FL

First Federal Savings Bank, Twin Falls, ID

First Financial Credit Union, Skokie, IL (400)

First Federal Savings Bank, Rochester, IN (3,500)

First Federal Savings Bank of Iowa, Fort Dodge, IA

First Financial Bank, Sioux City, SD

First Financial Bank NA, Terre Haute, IN

First Financial Credit Union, Albuquerque, NM

1st Financial Federal Credit Union, St. Louis, MO (6,000)

1st Gateway Credit Union, Clinton, IA

First Lincoln Federal Credit Union, Lincoln, NE (259)

First Mid-Illinois Bank & Trust, Matoon, IL

First National Bank Alaska, Anchorage, AK

First National Bank of Central Texas, Waco, TX

First National Bank & Trust, Syracuse, NE (300)

First National Bank, Bastrop, TX (1,800)

First National Bank of Burleson, Burleson, TX

First National Bank, Carmi, IL

First National Bank of Colorado, Ft. Collins, CO

First National Bank of Crystal Falls, Crystal Falls, MI

First National Bank of Farragut-Shenandoah, IA (60)

First National Bank of Monterey, Monterey, IN

First National Bank, Howell, MI (2300)

First National Bank of Hutchinson, KS (1,000)

First National Bank, Omaha, NE (400,000)

The First National Bank of Odon in Odon, IN (1,100)

First National Bank Pratt, Pratt, KS

First National Bank, Seiling, OK

First National Bank, Spearman TX

1st Pacific Bank of California, San Diego CA

First Resource Bank, Exton, PA

First Security Bank, Missoula, MT

First Security Bank & Trust, Charles City, IA (1,400)

1st Source Bank, South Bend, IN

First Star Bank, Bethlehem, PA

First State Bank of Illinois, Carthage, IL

First State Bank, Nora Springs, IA

First State Bank, Russellville, AR (1,500)

First State Bank of Kansas City, KS (400)

First State Bank of Scottsbluff, Scottsbluff, NE (200)

First State Bank, Union City, TN (9,300)

First State Community Bank, Farmington, MO

First Tech Credit Union, Portland, OR

First Tennessee, Memphis, TN

FirstTrust Bank, Philadelphia, PA (3,000)

Five Points Bank, Hastings, NE (200)

Fleetwood Bank, Fleetwood, PA

Florence Savings Bank, Florence MA

Focus Federal Credit Union, Toledo, OH

Focus Credit Union, Chattahoochee, FL

Forcht Bank, Kentucky (8,500)

Forest Park National Bank & Trust Co., Forest Park, IL (500)

Four Corners Community Bank, Farmington, NM

Franciscan Skemp Credit Union, La Crosse, WI

Fraternal Order of Police Credit Union, Tulsa, OK (600)

Freedom Credit Union, Springfield, MA (2,400)

Fresno County Federal Credit Union, Fresno, CA

FSG Bank, Chattanooga, TN

Fullerton Community Bank, Fullerton, CA (78)

Fulton Bank, Lancaster, PA

Galveston Government Employees Credit Union, LaMarque, TX

Gate City Bank, Fargo, ND

Gateway Bank of Central Florida, Ocala, FL

Gateway Bank of Florida, Daytona Beach, FL

Gateway Community Bank, Roscoe, IL

GCS Federal Credit Union, Pontoon Beach, IL

GECU, El Paso, TX (25,000)

Georgetown Savings Bank, Georgetown, MA

GFA Federal Credit Union, Gardner, MA

GHS Federal Credit Union, Dickinson, NY

Glacier Bank, Kalispell, MT

Gold Coast Federal Credit Union, West Palm Beach, FL (2,600)

The Gordon Bank, Gordon, GA (300)

Great Lakes Credit Union, Great Lakes, IL

Great Southern Bank, Springfield, MO

Greater Nevada Credit Union, Carson City, NV

Greater Rome Bank, Rome, GA

Greenville Savings Bank, Greenville, PA

Guaranty Bond Bank, Mt. Pleasant, TX

Guaranty Bank and Trust, Denver, CO

Gulf Coast Community Bank, Pensacola, FL

Hancock County Savings Bank, Weirton, WV

Home Savings and Loan Company, Kenton OH

Hancock County Savings Bank, Weirton, WV

Happy State Bank and Trust, Happy, TX (2,000)

Harrison Police and Firemen's FCU, Harrison, NJ

Hawaii Pacific Federal Credit Union, Honolulu, HI

Healthcare Employees FCU, Princeton, NJ (452)

Health Facilities Federal Credit Union, Florence, SC (3,500)

HealthFirst Federal Credit Union, Waterville, ME (261)

Heartland Bank, St. Louis, MO

Heritage Bank, Hastings, NE (50)

Heritage Bank of Nevada, Reno, NV

Heritage Credit Union, Madison, WI (2,700)

Heritage South Credit Union., Sylacauga, AL (600)

Heritage Valley Federal Credit Union, York County, PA

Home Federal Bank, Knoxville, TN (2,000)

Home Federal Bank, Treasure Valley, ID (1,800)

Horicon Bank, Horicon, WI

Horizons FCU, Binghamton, NY (1,400)

Houston Federal Credit Union, Houston, TX

HSBC Bank USA, Buffalo, NY

Huntington Bank, Ashland, OH

Huntingdon Valley Bank, Warminster, PA

Huron Community Bank, East Tawas, MI

Hyperion Bank, Philadelphia, PA

IberiaBank, Lafayette, LA

IBC Bank (International Bank of Commerce), Duncan, OK

Idadiv Credit Union, Nampa, ID

Independent Bank, Ionia, MI

Indiana State University Federal Credit Union, Terre Haute, IN (1,300)

Indiana University Credit Union, Bloomington, IN

Industrial Credit Union of Whatcom County, Bellingham, WA

Innovations Federal Credit Union, Bay County, FL (400 cards)

Integra Bank, Evansville, IN

International Bank of Commerce, Laredo, TX

INterra Credit Union, Goshen IN

Intrust Bank, Wichita, KS

Iowa State Bank, Ruthven, IA

Iowa State Bank and Trust Company, Fairfield, IA

Iowa State Savings Bank, Knoxville, IA

Iowa Trust and Savings Bank, Emmetsburg, IA (700)

Jackson County Bank, Seymour, IN

Jeanne D'Arc Credit Union, Lowell, MA (500)

Jefferson Bank, Dallas, TX, (200)

Johnson Bank, Racine, WI

Kaw Valley Bank, Topeka, KS

Kellogg Company Employee Federal Credit Union, Omaha, NE

Kennebec Savings Bank, Augusta, ME (1,500)

Kennebunk Saving Bank, ME (7,000)

Killbuck Savings Bank, Killbuck, OH

Kinecta Federal Credit Union, Manhattan Beach, CA

Kootenay Savings, Trail, British Columbia, Canada

La Loma FCU, Loma Linda, CA (300)

Lake Country Community Bank, Morristown MN (245);

Lake Federal Bank, FSB, Hammond, IN

Landmark Credit Union, New Berlin, WI

The LaPorte Savings Bank, LaPorte, IN

Lassen County Federal Credit Union, Susanville, CA (600);

Laurens State Bank, Emmetsburg, IA;

Legacy Bank of Texas, Plano, TX

Legence Bank, Evansville, IN;

Liberty Bank, Cheshire, CT;

Liberty Bank, Godfrey, IL

Liberty Bank, South San Francisco, CA

Lone Summit Bank, Lake Lotawana, MO

Louisville Medical Center Federal Credit Union, Louisville, KY (520)

Lutheran Credit Union, Brea, CA

Machias Savings Bank, Machias, ME

Madison Square Federal Savings Bank, Baltimore, MD

Magnolia Federal Credit Union, Jackson, MS (2,000)

Magyar Bank, New Brunswick, NJ

Maple City Savings Bank, FSB, Hornell, NY

Marine Bank and Trust, Carthage, IL

Marlborough Savings Bank, Marlborough, MA

Marshfield Bank, Marshfield, WI

Maryland Bank and Trust Co., Lexington Park, MD

Mascoma Savings Bank, White River Junction, VT

Matadors Community Credit Union, Chatsworth, CA

mBank, Manistique, MI

McCone County Federal Credit Union, Circle, MT

Members Choice Credit Union, Houston, TX

Mennonite Financial Federal Credit Union, Lancaster, PA (1,678)

Meritrust Credit Union, Wichita, KS

Mercer County State Bank, Sandy Lake, PA (2,516)

Merchants Bank, South Burlington, VT

Merchants & Southern Bank, Gainesville, FL

Mercy Family Credit Union, Mason City, IA

Mercy Health Partners Federal Credit Union, Toledo, OH

Merrill Bank, Bangor, ME (156)

Metro North Federal Credit Union, Waterford, MI

Michigan Catholic Credit Union, Troy, MI

Mid America Bank & Trust Co., Rolla, MO (200)

Middlesex Federal Savings, Somerville, MA

MidFirst Bank, Tulsa, OK

MidFlorida Federal Credit Union, Lakeland, FL

Mid South Bank, Murfeesboro, TN (200)

Mid-Oregon Credit Union, (4,000)

Midwest Bank, Detroit Lakes, MN

Mid-Wisconsin Bank, Medford, WI

Milford Federal Savings and Loan Association, Milford, MA

Minnwest Bank, Redwood Falls, MN

Mission Bank, Bakersfield, CA

M&I Bank

M & T Bank, Buffalo, NY

Moapa Valley Federal Credit Union, Overton, NV

Monad Federal Credit Union, Pasco, WA

Monroe Bank & Trust, Monroe, MI

MountainCrest Credit Union, Arlington, WA

Mountain West Bank, Couer d'Alene, ID

Mt. McKinley Bank, Fairbanks, AK

Municipal Employees Credit Union Oklahoma City, OK

Mutual Bank, Muncie, IN (8,000)

MyBank, Belen, NM

NAFT Federal Credit Union, Pharr, TX (250)

Nantahala Bank And Trust Company, Franklin, NC

NAS JRB Credit Union, New Orleans, LA

National Bank of Delaware County, Delaware County, NY

NBC Oklahoma, Oklahoma City, OK

Nebraska Land National Bank, NE (150)

Nebraska State Bank, Broken Bow, NE

NewAlliance Bank, New Haven, CT

Newburyport Five Cents Savings Bank, Newburyport, MA

NH Federal Credit Union, Concord, NH (3650)

NIH Federal Credit Union, Rockville, MD

NM Educators FCU, Albuquerque, NM

Norfolk Municipal Employees Federal Credit Union, Norfolk, VA

North Alabama Educators Credit Union, Huntsville, AL

North American Savings Bank, Kansas City, MO

North Country Savings Bank, Canton, NY

North Iowa Community Credit Union, Mason City, IA

North Jersey Federal Credit Union, Totowa, NJ (2,500)

North Star Community Credit Union, Maddock, ND

North Valley Bank, Redding, CA (11,000)

Northeast Family Federal Credit Union, Manchester, CT

Northeastern University Federal Credit Union, Boston, MA

Northern Bank & Trust, Woburn, MA

Northern Indiana Federal Credit Union, Merrillville IN (600)

Northwest Bank & Trust, Davenport, IA

Notre Dame Credit Union, South Bend, IN (2,000)

Oak Valley Community Bank, Oakdale, CA

O Bee Credit Union, Tumwater, WA (See what O Bee told its members: http://www.obee.com/)

Ohio Valley Community Credit Union, Clarington, OH (690)

Ohio University Credit Union, Athens, OH (8,500)

Oklahoma Central Credit Union, Tulsa, OK

Old National Bank, Mt. Vernon, IL

Old National Bank, Evansville, IN

Old West Federal Credit Union, John Day, OR (1,000)

OptumHealthBank, Salt Lake City, UT

Oregon Territory Federal Credit Union, Salem, OR

ORNL Federal Credit Union, Oak Ridge, TN (2,500)

P&S Credit Union, Salt Lake City, UT

Pacific Western Bank PacWest Bancorp, San Diego, CA

PALCO Federal Credit Union, Muncy, PA (1,214)

Parkside Federal Credit Union, Columbia Falls, MT (3,000)

Parsons Federal Credit Union, Pasadena, CA

Patriots Bank, Kansas City, MO

Patterson State Bank, Patterson, LA

Pelican State Credit Union, Baton Rouge, LA (4,400)

Pentagon Federal Credit Union, Alexandria, VA

PeoplesChoice Credit Union, Saco, ME. (500)

Peoples National Bank, Mt. Vernon, IL (2,927)

Peoples State Bank, Wyalusing, PA

People's State Bank in Wausau, WI

People's United Financial, Bridgeport, CT

Piedmont Credit Union, Danville, VA (15)

Pine Bluff National Bank, Pine Bluff, AR

Pinnacle Bank, NE

Pinnacle Bank of South Carolina, Greenville, SC

Pinnacle Federal Credit Union, Edison, NJ

Pioneer Credit Union, Green Bay, WI

The Pittsfield Cooperative Bank, Pittsfield, MA

Planters & Citizens Bank, Camilla, GA (340)

Platte Valley National Bank, Scottsbluff, NE (388)

PNC Bank, State College, PA (700)

Poplar Bluff Federal Credit Union, Poplar Bluff, MO (998)

Port Alliance Federal Credit Union, Norfolk, VA (700)

Prairie Federal Credit Union, Minot, ND

Premier Bank, Dubuque, IA

Premier Bank, Tallahassee, FL

Prosperan Bank, Oakdale, MN

Provident Bank, Baltimore, MD

Public Service Credit Union, Denver, CO

Pueblo Bank & Trust, Denver, CO

Pulaski Bank, Little Rock, AR

Putnam Bank, Putnam, CT

QNB, Quakertown, PA

Rabobank, N.A., El Centro, CA

Rainier Pacific Bank, Tacoma, WA (5,700)

Redding Bank of Commerce, Redding, CA (4,000)

Regions Financial Corp., Birmingham, AL

Republic Bank, Louisville, KY

The RiverBank, Osceola, WI

Rivermark Credit Union, Portland, OR

River Valley Credit Union, Miamisburg, OH

Robins Federal Credit Union, Warner Robins, GA

Rockland Trust Co., Rockland, MA (19,000)

Rockville Bank, Rockville, CT

Rocky Mountain Law Enforcement Federal Credit Union, Denver, CO

Rosedale Federal Savings & Loan Association, Baltimore, MD

RTP Federal Credit Union, Durham, NC

SAFE Credit Union, North Highlands, CA

Salem Five Cents Savings Bank, Salem, MA (7,200)

Sanford Institution for Savings, Sanford, ME

San Bernardino School EFCU, San Bernardino, CA (1000+)

San Mateo Credit Union, Redwood City, CA (10,000)

Savings Bank of Danbury, Danbury, CT

Savings Bank of Walpole, Walpole, NH

Sawyer Savings, Saugerties, NY

Schertz Bank & Trust, Schertz, TX (600)

Schools First FCU, Orange County, CA

School Systems Federal Credit Union, Troy NY

Security Federal Savings Bank, Logansport, IN

Security Service FCU, San Antonio, TX

Select Employees Credit Union, Sterling, IL (100)

SESLOC Federal Credit Union, San Luis Obispo, CA

Shelby Savings Bank, Center, TX (600)

Shell New Orleans Federal Credit Union, New Orleans, LA (1,800)

Sherwood State Bank, Sherwood, OH

Shore Community Bank, Toms River, NJ (283)

Show Me Credit Union, Mexico, MO

Silver Lake Bank, Topeka, KS (900)

Simmons First National Corp., Pine Bluff, AR

Spencer Savings Bank, Lowell, MA

Soo-Co-op Credit Union, Sault Ste Marie, MI

Southern Missouri Bank of Marshfield, Marshfield, MO

South Central Credit Union, Jackson, MI (650)

South City Bank, Vestavia Hills, AL

SouthFirst Bank, Sylacauga, AL

Southside Credit Union, San Antonio, TX (775)

Southwest National Bank, Wichita, KS

Sovereign Bank, Northeast U.S.

Spirit Bank, Belmont, MS

Spokane Media Federal Credit Union, Spokane, WA (330)

St. Agnes Employees FCU, Baltimore, MD (550)

Star Financial Bank, Fort Wayne, IN

State Bank of Countryside, Countryside, IL

State Bank of Chandler, Chandler, MN

State Bank of The Lakes, Antioch, IL

State Bank of Southern Utah, Cedar City, UT (6,000)

The State Bank, Fenton, MI

The State Bank, La Junta, CO (2075)

State Bank of Texas, Irving, TX

State Bank of Texas, Houston, TX

State Employee's Credit Union (SECU), Raleigh, NC (60,000)

State Highway District #5 Credit Union, Yakima, WA (268)

The Stephenson National Bank & Trust, Marinette, WI (884)

Sterling Savings Bank, Spokane, WA

St. Mary's Bank, Manchester, NH (4,300)

The Stock Exchange Bank, Woodward, OK

Stockman Bank, Billings, MT

Stoneham Bank, Stoneham, MA

Strata Bank, Medway, MA

Summit Federal Credit Union, Rochester, NY (500 cards)

Suncoast Schools Federal Credit Union, St. Petersburg, FL (56,000)

Sundown State Bank, Denver City, TX

Sun Trust Banks, Atlanta, GA

Sun West Bank, Las Vegas, NV

Superior Bank, Birmingham, AL

Surrey Bank & Trust, Mount Airy, NC

Susquehanna Bank, Lancaster, PA

TCF Bank, Minneapolis, MN

Technology Credit Union, San Jose, CA

TEG Federal Credit Union, Poughkeepsie, NY

TD Bank, Portland, ME

TD Bank North, Portland, ME

TelComm Credit Union, Springfield, MO

Telesis Community Credit Union, Chatsworth, CA, (2,360)

Telhio Credit Union, Columbus, OH

Texas Bank & Trust, Longview, TX

TierOne Banks, Broken Bow, NE

Timberland Bank, Hoquiam, WA

Tinker Federal Credit Union, Enid, OK

Topeka City Employees Credit Union, Topeka, KS (190)

TPS Credit Union, Toledo, OH (900)

Town & Country Bank, Ravenna, NE

Tobacco Valley Teachers Federal Credit Union, Enfield, CT

Tongass Federal Credit Union, Ketchikan, AK (312)

Total Community Credit Union, Taylor, MI

Town and Country Credit Union, Minot, ND

Trinity Bank, Dothan, AL (152)

Triangle Credit Union, Nashua, NH

Tropical Financial Credit Union, Pembroke Pines, FL (6,000)

TruPoint Bank, Grundy, VA

TruStar Federal Credit Union, International Falls, MN

TrustCo Bank Corp., Glenville, NY

Trustmark Bank, Jackson, MS (75,000)

Tucoemas Federal Credit Union, Visalia, CA

Tucson Federal Credit Union, Tucson, AZ

Tulsa Teachers Credit Union, Tulsa, OK

The Twin Star Credit Union, Olympia, WA

Two Rivers Bank, Blair, NE (1,000)

Ulster Savings Bank, Kingston, NY (2,300)

United Bank, Beckley, WV

United Bank of El Paso, El Paso, TX (250)

United Mississippi Bank, MS (200)

Union Bank of California, San Francisco, CA

Union State Bank, Arkansas City, KS

Union State Bank, Winfield, KS

United Consumers Credit Union, Independence, MO

United Credit Union, Mexico, MO

United Heritage Credit Union, Austin, TX

United Savings Credit Union, Fargo-Moorehead, ND, (450)

United Southern Bank, Umatilla FL (1,500)

University of Wisconsin-Oshkosh Credit Union, Oshkosh, WI

USAlliance Federal Credit Union Rye, NY

US New Mexico Federal Credit Union, Albuquerque, NM

USAA Federal Savings Bank, San Antonio, TX

U.S. Bank, St. Louis, MO

UT Federal Credit Union, Knoxville, TN (800)

UT-MUO Federal Credit Union, Toledo, OH (410)

Valley Bank of Helena, Helena, MT

Valley Bank & Trust, Gering, NE (16).

Valley Community Bank, Livermore, CA

Valley National Bank, Wayne, NJ (20,013)

Valley View Bank, Kansas City, MO

Verity Credit Union, Seattle, WA

Veterans Administration Credit Union, Wichita, KS

Victoria Federal Credit Union, Victoria,TX

Virginia Bank & Trust, Danville, VA

Virginia Credit Union, Richmond, VA (44,000)

Virginia Savings Bank FSB, Front Royal, VA

Visions Federal Credit Union, Endicott, NY

Wachovia Bank, N.A., Richmond,VA

Warren Federal Credit Union, Cheyenne, MT (1,400)

The Warrington Bank, Pensacola, FL

Washington State Employees Credit Union, Olympia, WA (4,000)

Waterford Bank, NA, Toledo, OH

Webster Five Cents Savings Bank, Auburn, MA

Webster Bank, Waterbury, CT

Wells Fargo, Utah

Wells Federal Bank, Wells, MN (160)

WESC Federal Credit Union, Casper, WY (140)

Westar Federal Credit Union, Camillus, NY

West Branch Valley FCU, Williamsport, PA (432)

West Iowa Bank, West Bend, IA

West Michigan Community Bank, Grandville, MI

Westbound Bank, Katy, TX

Western Illinois Credit Union, Macomb, IL

Western Security Bank, Billings, MT

WestSide Bank, Hiram, GA

WGE Federal Credit Union, Muncie, IN

White Earth Reservation Federal Credit Union, Mahnomen, MN

Wright-Patt Credit Union, Dayton, OH (17,200)

WyHy Federal Credit Union, Cheyenne, WY (2,110)

Zions First National Bank, Salt Lake City, UT
Related Content
Latest Tweets and Mentions